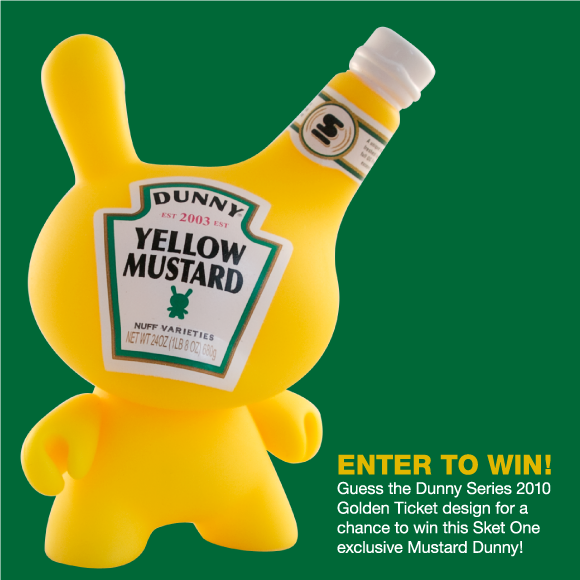 UPDATED: 9/13/10
Step right up and take a chance to win an exclusive Mustard Dunny by Sket One. Enter the contest by taking a guess at what you think the mysterious Golden Ticket from Dunny Series 2010 might be. Comment below with your best hypothesis of what you think or wish it could be. You don't have to have the right answer to be in the running, just take your best shot.
We will randomly pull 10 winners on Monday, September 13 with an announcement of what the ultra elusive design is. Good luck!
Congratulations to Frank M., Bradley F., Rob Rob, Chris E., Justin S., Kristen E., Edison D., Michael G., Kevin W. and Maria V. You all are the lucky winners of a SDCC exclusive Mustard Dunny.
Check out the big reveal of Dunny Series 2010's Golden Ticket here.