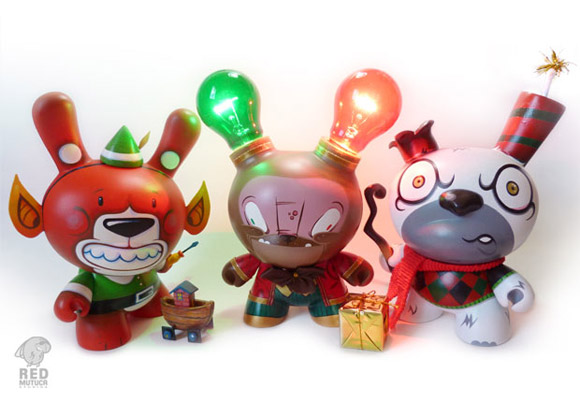 Red Mutuca Studios hits Kidrobot New York with a festive bunch of custom Dunnys for this year's Holiday Season. Inspired by the original 3 Bears 8-inch series in 2008 with TADO, ILOVEDUST & Jon Burgerman, the Brazillian trio has created their own version, but this time filled with Christmas cheer. This bright bunch of one off art toys are sculpted and painted with production quality precision by Sergio Mancini ( MUNNYWORLD MEGACONTEST Winner), Igor Ventura and Luihz Unreal.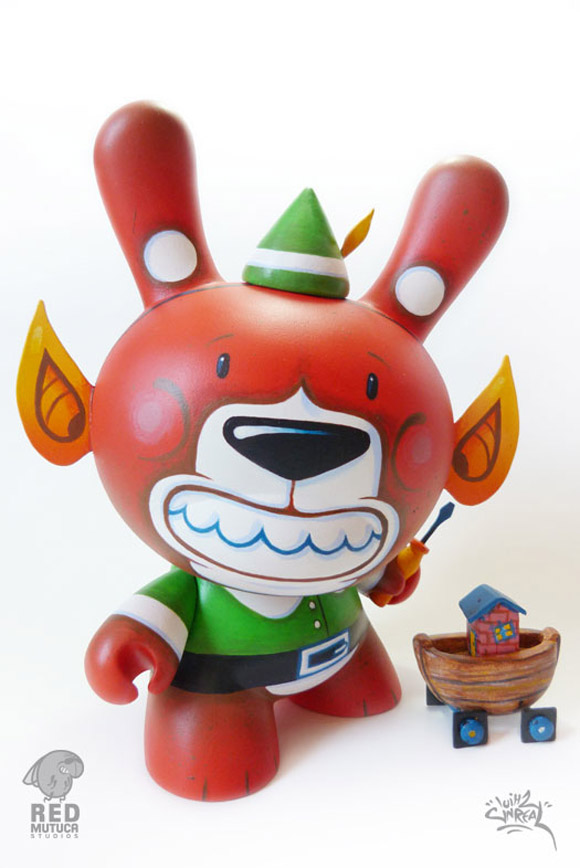 Clumsy Elf Bear, created by Luihz Unreal, is an incompetent bear, who disguised himself as an elf to work for Santa Claus, even though he is not very good at making toys.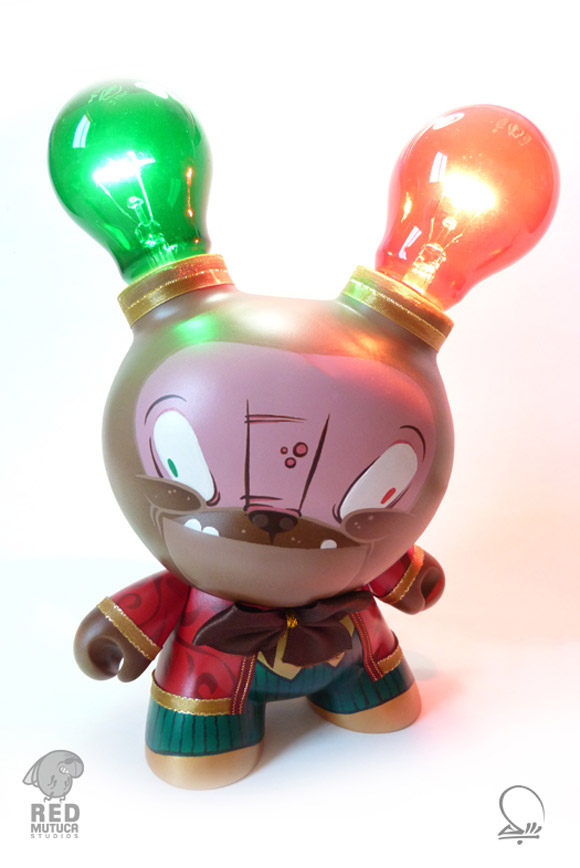 Jack T., the shining bear was created by Sergio Mancini. He is a bear who thinks he is ugly, and uses Christmas lights to emulate the glow he thinks he doesn't have.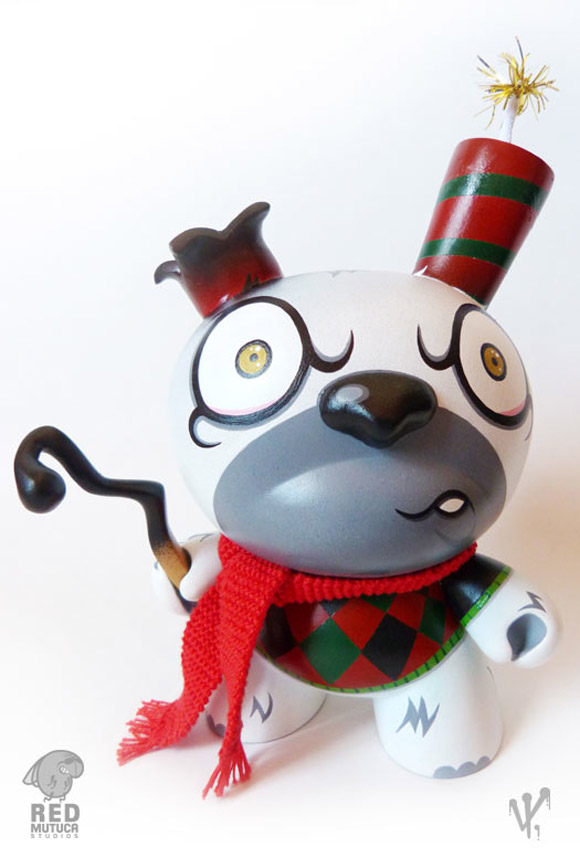 Firework disaster, made by Igor Ventura, is a pyromaniac bear who loves fireworks and had a little mishap while partying on Christmas Eve.