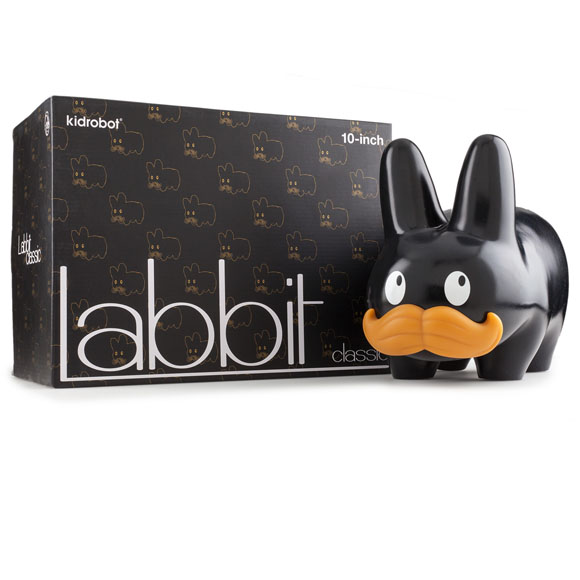 Now Available!
Stache Labbit 10″ Vinyl Figure

These gorgeous black and white 'Stache labbits are perfect modern accessories for your home.  These glossy beauties will bring a smile to you and your guests faces daily.
About Labbit
Labbit is a rabbit character created by pop artist Frank Kozik and first featured in Kozik's nineties rock poster art and brought to life by Kidrobot. Most famous in the original smorkin' labbit variety, Labbit can also be found sporting a handsome 'Stache (and even the occasional beard).