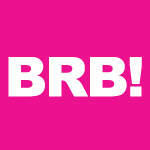 Please note that orders placed on Kidrobot.com on or after Tuesday, March 30, may experience a delay in shipping. Normal shipping will resume on Monday, April 5.
Also, from Wednesday, March 31, through Friday, April 2, our Customer Support Department will be unable to answer any phone calls. We will, however, make every attempt possible to answer emails as they are received.
Thank you for your understanding.