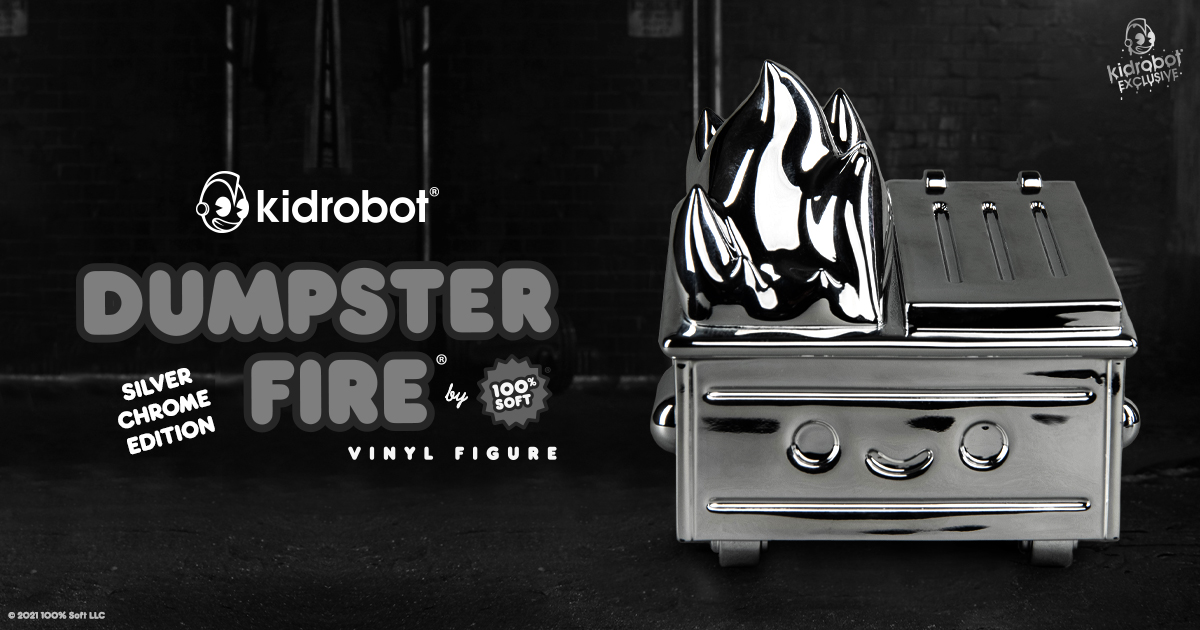 Last year Kidrobot brought you the 2020 Edition to commemorate the Dumpster Fire of a year!  This year Kidrobot will bring you the Black Friday Chrome Edition of the Dumpster Fire collectible – like the hood ornament of the speeding car that is modern life. Shiny, sleek, reflective chrome. Going places fast. Still a box of trash on fire.
Based on the popular gif and pin by 100% Soft, this Kidrobot x 100% Soft Dumpster Fire Chrome Edition vinyl collectible is a Black Friday Exclusive to Kidrobot.com. Limited stock available.
Measures approximately 3.5" L x 3.5" W x 2.75" H.
Pre-orders start Black Friday 2021 at 10am MT only on Kidrobot.com!
Estimated shipping Q2 2022.