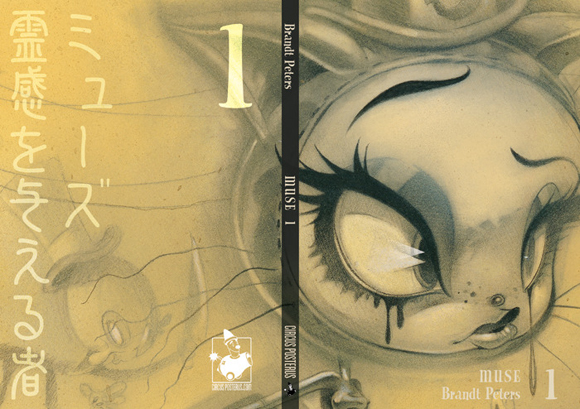 Speaking of Kickstarters, that carnie loving ringmaster Brandt Peters is having a phenomenal kickstarter of his own!
Entitled, "Muse", Brandt is set out to create the first in a series of sketchbook limited edition publications that showcase pages directly from his sketchbook. This project will encapsulate his vision and design that previously the public has yet to see. You will be able to see the development of many forms, characters, and thoughts directly from the pages of his trusty sketchbook that he has been using for over 8 years. An amazing endeavor from an artist, and seeing the development of many toy releases is sure to attract a number of fans.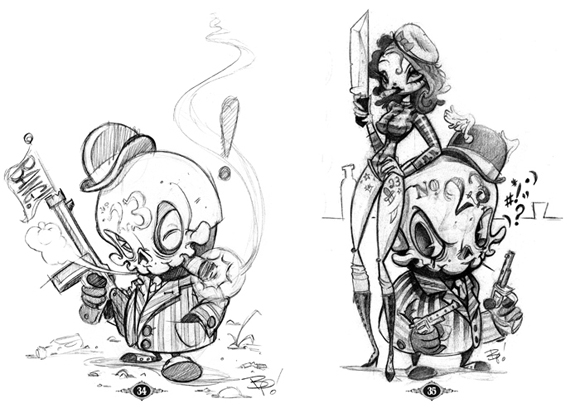 In his own words, Brandt says
"MUSE 1 marks the very first artist sketchbook release under the Circus
Posterus Studios sketchbook series. This first sketchbook focuses entirely on my
process, my vision, as well as ideas way before they make their way into
production – that raw, black and white electric moment prior to production.

I have been meaning to personally produce a sketchbook of my work for
quite some time; after much planning, I will be designing the entire book
project from start to finish – focusing 100% on my vision and design sense. Much
of the concept design in MUSE 1 connects back to actual artwork, toys, prints,
and even originals."
to contribute and see the many great incentives, please visit THIS site.