The ever sharp Carson Catlin takes his trademark cutting style and brings it down to size.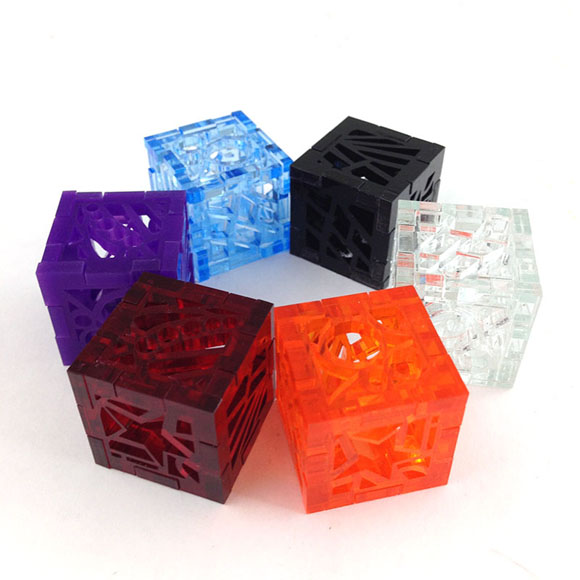 Carson, known for his customs and cutting has made a highly affordable treat for all with his new Micro Reticulated Boxes.
Each of these detailed 1" cubes are made of laser cut acrylic and come in orange, red, blue, black, Ayleen, and clear for $10 each. If you buy them all though, you will get one free! These look great bunched together and work as perfect risers for many mini figures.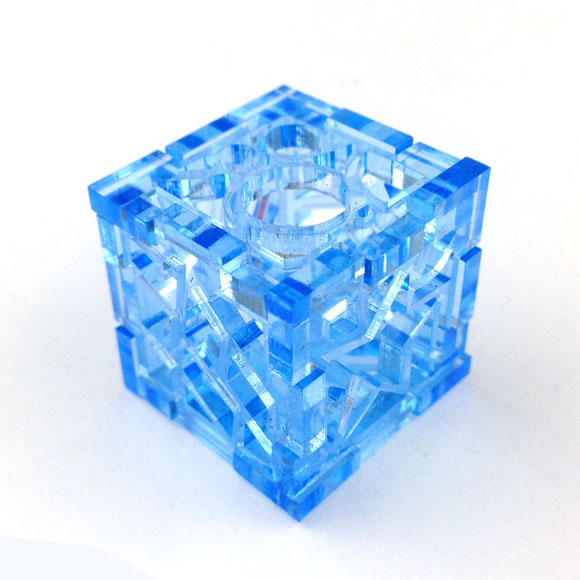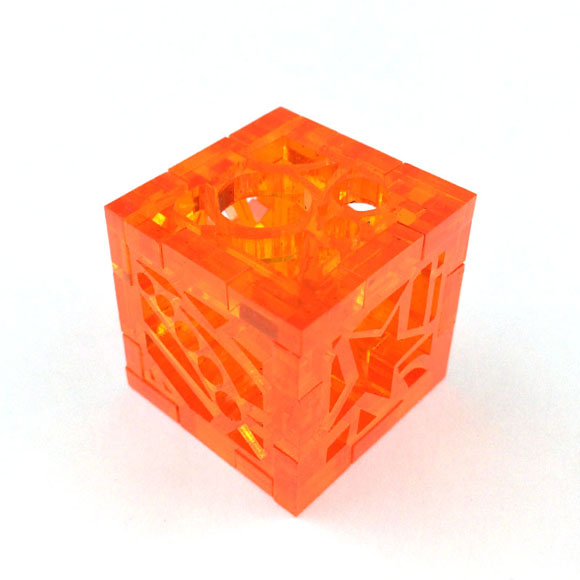 Carson is also one of the many amazing featured artists at the Kidrobot Boulder one years anniversary celebration and custom show! We can't wait to see what Carson has in store for the show this Friday, but we know it will be aces already!