We are happy to say they are back and they are pocket sized! Going from soft and cuddly to small and collectable, the Crayola Coloring Critters Mini Series are officially on www.kidrobot.com! Bring crayons to your table paired with ultimate cuteness! Each Crayola character sits holding their own specialty crayon designated to match their pop of color and style! Jumping out of the box and onto paper, these critters from all parts of the world are the perfect addition to any child's arts and crafts, look perfect in any art room or studio or can simply sit and remind you of simpler days of childhood and art!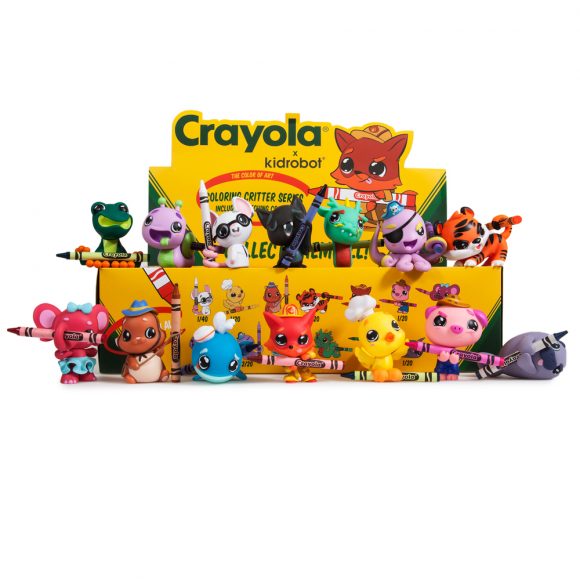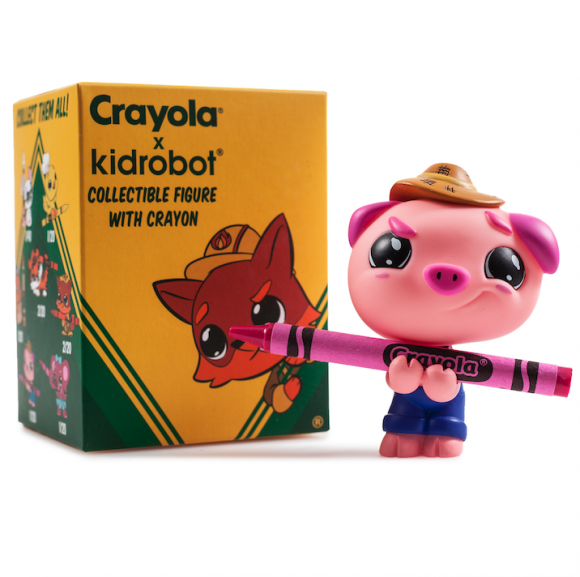 Hot Magenta Farmer Pig is a really hard worker! He likes to color in landscapes and things that remind him of home on the farm! Being made fun of on the farm when he was little by the sheep for being pink, he now carries hot magenta in his hands and a smirk on his face to tell anyone that pink can be anyone's color!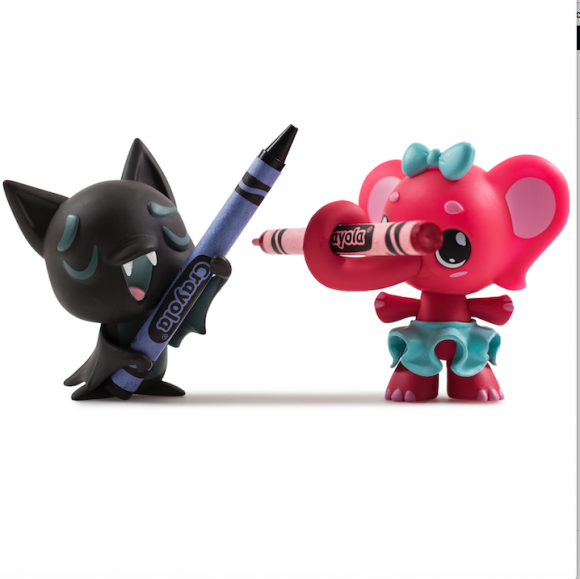 Outer Space Bat holds onto his outer space Crayola crayon! He grew up flying around with friends, but has always dreamed of flying beyond the clouds and into the stars! He likes to help color anything with planets and stars!
Razzmatazz Elephant is all wrapped up in Razzmatazz red! She grew up in a family who told her that anything was possible and now she is the cutest elephant around! She likes to color in anything girly because it usually needs a shade of red!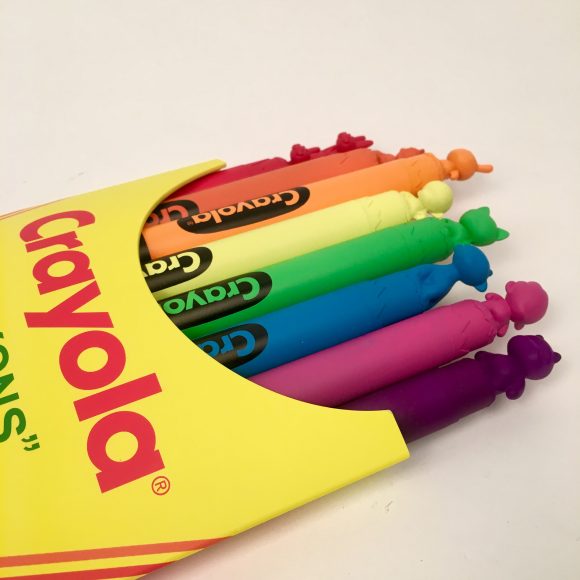 Turning a Crayola crayon into another work of art?! Hmmm… maybe we will call this artception! Kidrobot x Crayola have paired up to bring you the new Carvola Crayola Art Figure. The figure stands as tribute to those who have taken part in the carving Crayola crayons into a small piece of art. Each "crayon" has a distinctive Kidrobot figure "carved" into the top of each color as a detailed symbol of Kidrobot to match their specific crayon name!