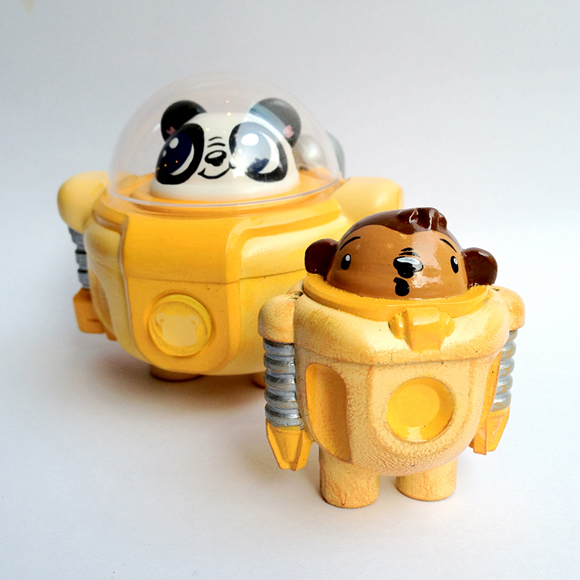 All systems go for Cris Rose & Podgy Panda's sweet new resin release — The Podgonauts Edition B custard colorway and custom Waffle Podgonaut. These cute little buggers will be blasting off TODAY, May 3 at 18:00 London time.
"The Podgonauts have found themselves in a very sticky situation, they've landed on a planet where there's Custard tar pits everywhere! The Podgonaut space team seems to be in a bit of a kerfuffle. Lets hope they manage to get out safely!"
Scoop one of the 5 hand crafted Podgonauts at Podgy Panda's webstore for $140.00 or the one-of-a-kind custom Waffle Podgonaut for $180.