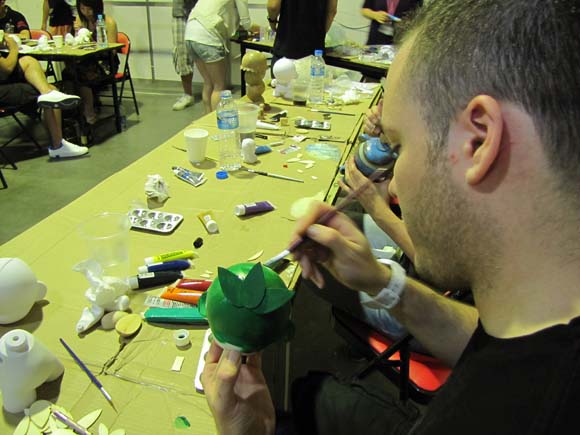 Have you ever wanted to do amazing toy customs like Huck Gee and The Beast Brothers? Well now you can, thanks to the Switcheroo Institute for Lower Learning and The Hope Gallery.
You've seen them in the recent Dunny 2011 and Azteca II series, now Huck Gee and Carlos East of the Beast Bros will be busting their brushes out and putting their teaching glasses on to share their knowledge of making customs art toys in a side-by-side hands-on Toy Customizing Workshop at the Hope Gallery in New Haven, CT on Sunday, August 28 at 1pm.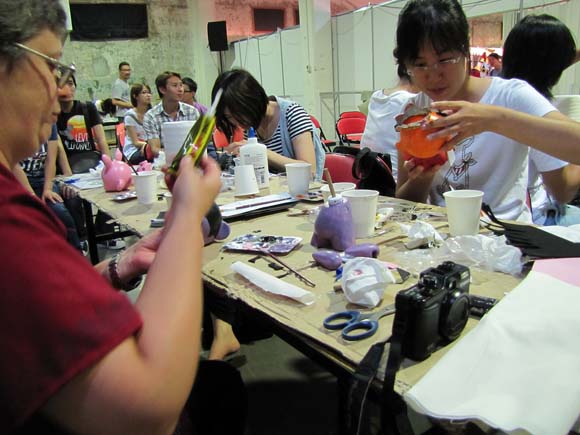 Hosted by Nichole East aka "The Baroness", some of the hot topics being discussed are the History of Custom Toys, Character Design, Material Application, Priming and Finishing Techniques, Application Demonstrations, and of course presentations by both artists followed by a Q&A session.
For only $100, this killer workshop includes an 8-inch Kidrobot MUNNY for you to customize and the tools you need to get the job done including paint, pens, flock, inspiration, etc. One very special participant will win a custom by The Beast Brothers at the end of the workshop which you can show off to all the Kidrobot Board Members.
With very limited space you better sign up to get in on it now at Hopegallerytattoo.com.