This Cyber Saturday, Kidrobot is excited to bring you the newest project from artist Sket-One and IamRetro with the limited edition Greaper 7.5-inch Resin Art Figure – Black Death Edition.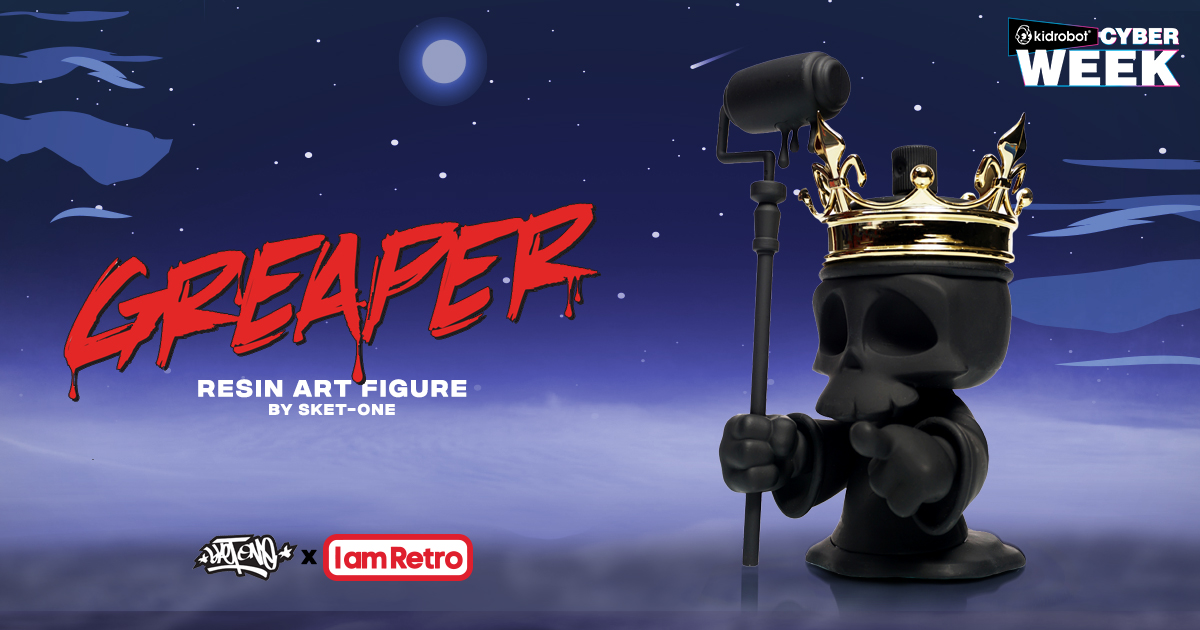 Greaper is the reaper and collector of spent spray-can souls, and now it has come time to collect on a freshly designed mural debt. Black Death Greaper comes murdered out in all flat black on the entire body and paint roller staff, accompanied by a shining gold crown destined only for a Graffiti King. Figure stands 7.5″ tall with paint-can-styled packaging.
Retail price: $150.00
Limited Edition of 500 pieces worldwide.
Get it now while supplies last, at Kidrobot.com – and check out more Cyber Week surprises here!