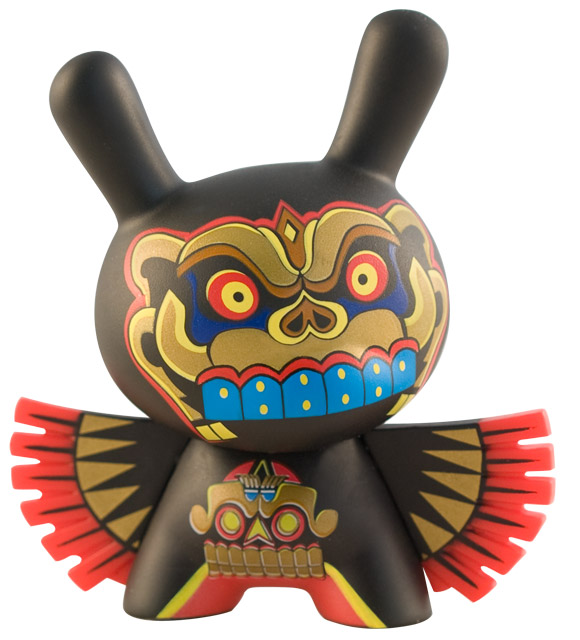 The countdown continues to August 19 and the highly anticipated release of Dunny Series 2010. Stay tuned for the Daily Dunny being posted in our awesome advent calendar along with a contest. Find one of the 75+ launch party locations nearest you with our DS 2010 worldwide map. For Day 14, The Bat God by Jesse Hernandez is today's Daily Dunny.
Contest: What is the title of Jesse's first original vinyl toy and how many color variants are there?
Enter to win the exclusive Mustard Dunny by Sket One. Email the correct answers to Dunny2010@kidrobot.com by 11:59 pm PST tonight to enter the drawing.
Congratulations to Alyson B. You won a 3-inch Mustard Dunny.
The correct answer is Ozomahtli and there are 5 color variants: Original, Ghost, Fuego, Obsidian and Jungle.
*Another color is yet to be released. So if you entered 5 or 6, you were still in the drawing.