Deep in the darkest depths of the seas…we always wonder whats waiting for us. In this case, we hear there are some creepy and yet misunderstood creatures… here is our friend Chris Holt to tell you about our new Dark Harbor Mini Series by Brandt Peters and kathie Olivas  The sea is a place of awe and wonder, which is no surprise that Brandt Peters and Kathie Olivas found it to be a perfect setting for their Kidrobot mini series, Dark Harbor.  Taking place in the time before the popular 13 Dunnys came to be, this cast of characters revolves around a young girl named Lucy Curious, the sole survivor of a horrible ship wreck.  Her dear friend Lord Strange had gone out to find her when her boat never arrived and then found himself trapped in a hidden world.  Now it is up to her to continue his work in the hopes that she can one day bring him home.
This blind box mini series contains a cast of characters that tell a story unlike any before it, and as someone who enjoys a good tale this is one of the best thought out series I've ever seen.  Even if we never get to see it in written form just looking at each figure gives you a sense of the role they would play.  Sold blind boxed, the figure you receive will be a mystery as great as the one Lucy Curious finds herself faced with.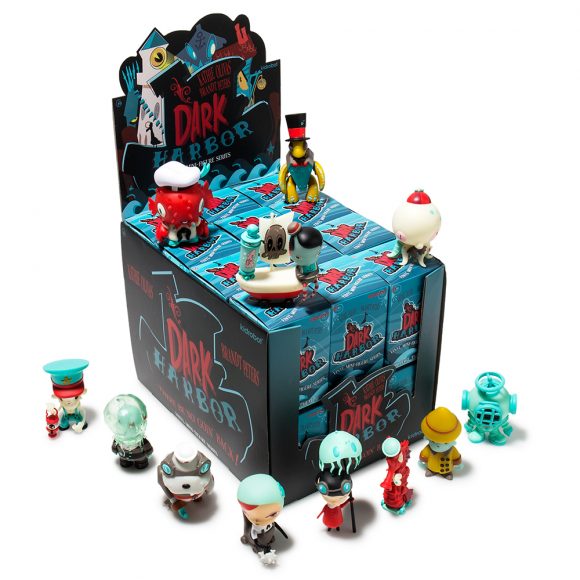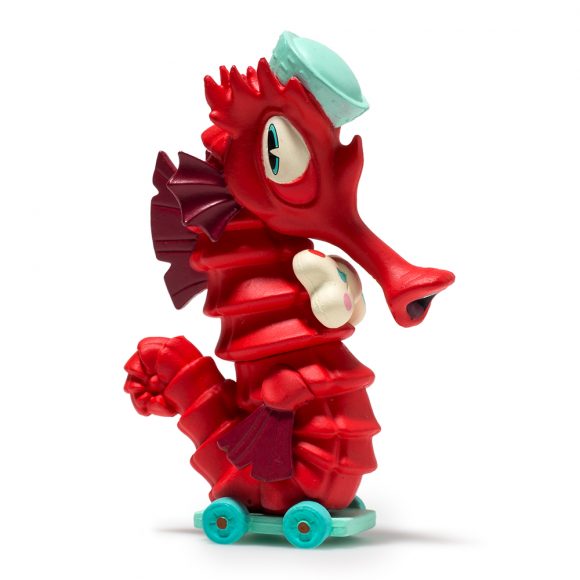 Start the adventure now at www.kidrobot.com.