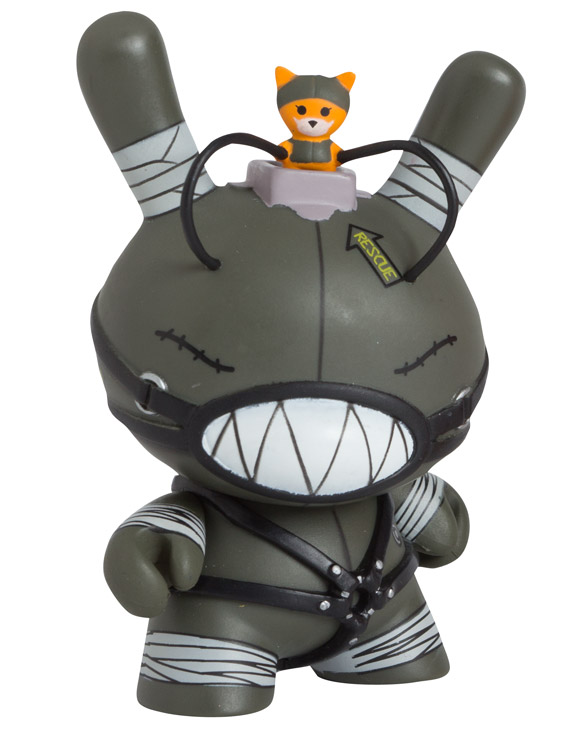 Next Thursday, June 23 marks the release of Dunny Series 2011 with trading parties going down all around the globe. In anticipation for this spectacular new series, we continue to countdown with today's Daily Dunny by NYC artist, Chuckboy.
I wanted to create a very new and unique dunny. I frequently experiment with different KR products of different scale together. Rather than use a smaller Dunny as the rider character, I decided to use the newer TRIKKY to have a different look. I imagined a colony of synthetic organisms sealed inside a humanoid suit to create a creature of burden (the Dunny) with a post-apocalyptic rider (the TRIKKY). The overall design has influences from bondage and latex fetish-wear.
This cute and twisted design contains the world's smallest TRIKKY and has a case ratio of 2/20.