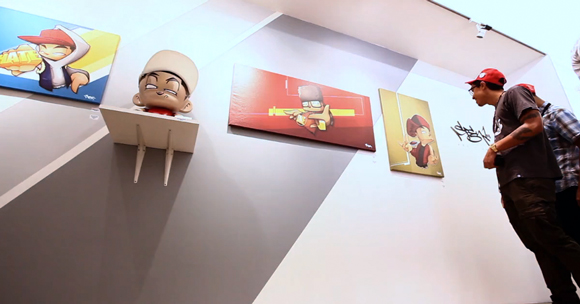 Kidrobot Miami's bad ass b-boy exhibit may be long gone but you can still revel in "First Time For Everything" by artist Spen1 with this captivating video from the cool dudes at Bluemotion. Hip hop hurray!
Heads up! KRMIA's next exhibit, "To A Life Consumed By Slow Decay" by Dril One opens September 20.
Spen KidRobot from Bluemotion Productions on Vimeo.