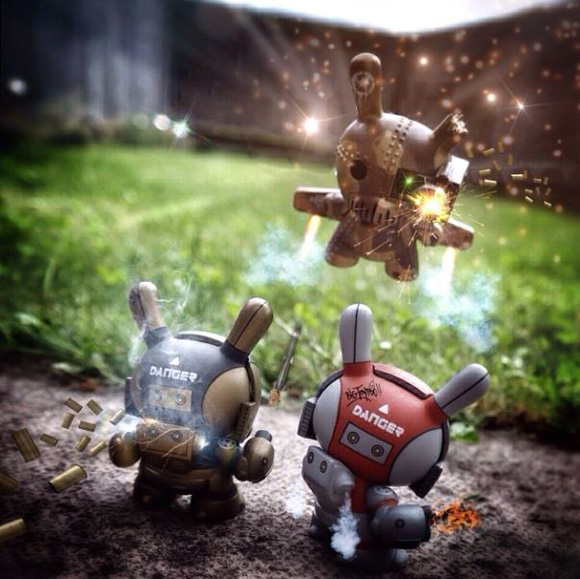 What can we say beyond, "Wow just wow!"?  Bigtoypoo, co-founder of www.thetoychronicle.com is putting out simple brilliant toy photos on his instagram feed!
His setups with toys like the Dunny and Labbit not only embody the toy toy itself but also the entire setup becomes it's own world and artistic wonder. We have everything from Drilone Dunny battling Huck's Mechs to a Wolverine Labbit getting his claws into no good! And it looks like Bigtoypoo is having lots of fun making these because the  images are fun themselves.
Check out his instagram for more, but here are some of our favorites.
What do you think?