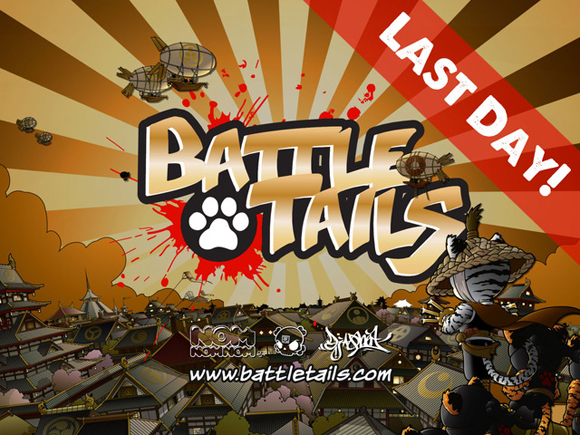 As of today, Post Apocalypse Dunny creator Huck Gee along with Nom Games and Bearo Toys will have a fully funded Tower Defense game set in the Great Kingdom of Kinausu within his Gold Life universe titled "Battle Tails"!  One month ago, Huck set out on Kickstarter to raise $50,000 to proceed with this new and simply amazing endeavor, and now on the final day, he as actually exceeded that goal.The Battle Tails dream will be coming true.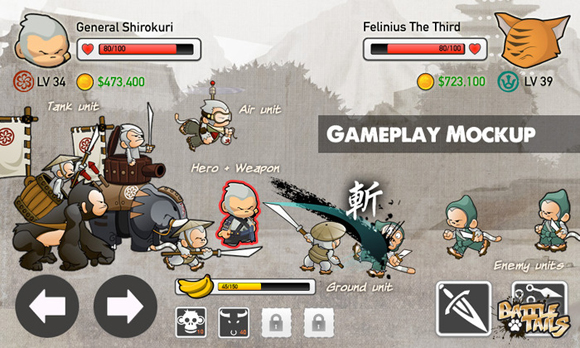 For Android and iOS systems, "Battle Tails is a free-to-play side-scrolling Tower Defense game which focuses on three major components for gameplay: defensive structures, offensive units, and your Hero. Each of these have their own unique characteristics for changing the tide of battle, and have distinct advantages and disadvantages against the other units in battle. Discover the Three Clans battling each other (snow monkeys, lightning tigers and boso ichiban punks!) further down this KS page!"
From all the images and updates, it is easy to see many Huck's love of Asian themes and his classic style all Kidrobot fans have grown to love overwhelming in the Battle Tails mythos. Congratulations to Huck and all that supported this project, we all look forward to playing this when we should be working later this year.