(Broomfield, CO) – February 13 – Kidrobot heads to the big apple for New York Toy Fair 2019, February 16th – 19th at Booth #5302.
Kidrobot x Sanrio
Serving Sanrio style in both plush and vinyl, the capsule includes one of a kind designs for any Sanrio collector including Hello Kitty Plush Fries, new Aggretusko Medium Figures, new Sanrio Micro Vehicles and more. Kidrobot will also display upcoming releases including Gudetama and Aggretsuko Mini Series and a special first-look at the next Limited Edition Hello Kitty Art Figure by artist Candie Bolton, following up on the sell-out success of the Hello Kitty Art Figure by Quiccs.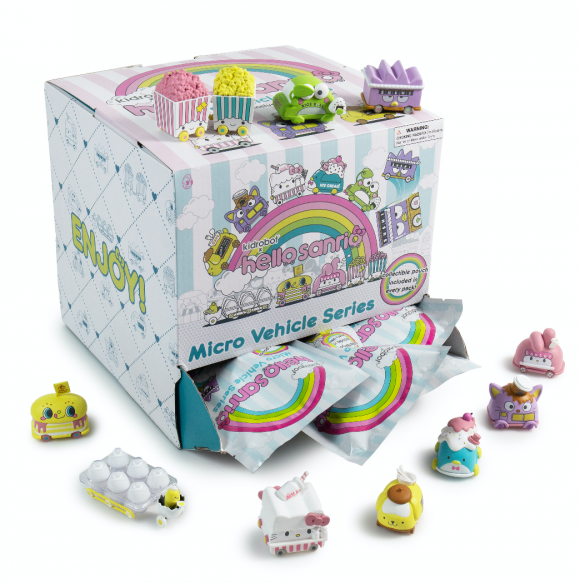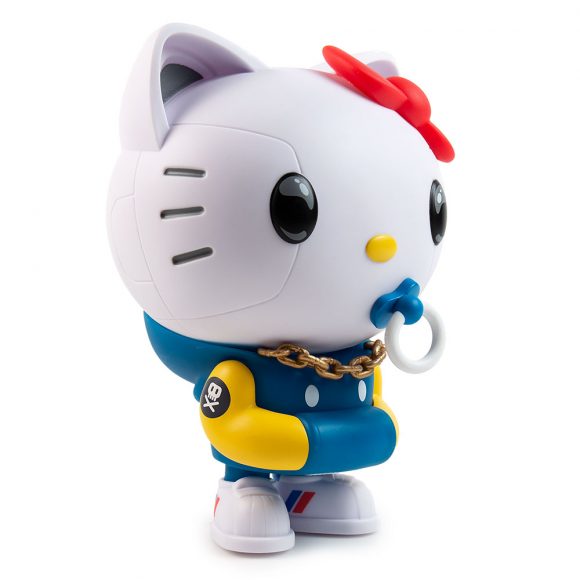 Kidrobot x The Addams Family
In collaboration with the upcoming The Addams Family animated film, Kidrobot brings the gruesomely "picture perfect" family to life with the Kidrobot x The Addams Family Capsule. Including all your favorite spooky characters, like Morticia and Gomez in a vinyl mini-series, keychain series and plush, this capsule is a ghostly good interpretation of the new Addams Family Movie releasing just in time for Halloween 2019.
Many Faces of Andy Warhol Mini Series
Honoring the many faces of Andy Warhol's career and artistry, Kidrobot brings Andy Warhol's most famous personas to life in the upcoming vinyl mini series. This mini series extends the ongoing partnership between Kidrobot x Andy Warhol to bring the artist's collectability and fame to an all-new series of figures.
Arcane Divination Dunny Mini Series 2: The Lost Cards
Continuing the world of Arcane Divination, Kidrobot and artist J*RYU reveal the fates with the remaining tarot card Dunnys. Featuring artists from around the world, including Doktor A, Camilla D'Erico, and Toyko Jesus, Arcane Divination 2: The Lost Cards includes intricate designs representing the mystic abilities of each oracle and how they fit into the tarot world. This upcoming series continues the world of tarot from the sold-out Arcane Divination Mini Series that released in 2017. After it sold out in a matter of days, the first mini series still ignites new fans and collectors as the Arcane Divination world continues to grow.
More Skatin' Less Hatin' Art Figure 3-Pack by Jeremyville
Kidrobot introduces a new way to bring art to the shelf with the first artist diorama 3-pack featuring renowned artist Jeremyville. Jeremyville is known for simple and thought-provoking illustrations that are both optimistic and inspiring. This 3-pack diorama marks the first of other upcoming artist features by Kidrobot and includes new a new packaging form for the brand that is as interesting as the figures within. Utilizing a large window that pulls the artist work into the packaging and frames the figures in their own world, Kidrobot makes collectible figures accessible by pulling them out of the blind box and into a window box.
Let Us Prey Art Figure by Frank Kozik
Artist Frank Kozik pushes the boundaries between art and controversy in a way only Kozik can with the new Let Us Prey figures by Kidrobot. Originally concepted as commentary on the nature of corruption, these figures exist at the intersection between religion, capitalism and power. In many ways, this release marks a transition in artistry for Kozik and shows an evolution of work away from busts and into a sculptural realm. The inspiration is pulled from the ubiquitous design of prayer hands found in Catholicism. As the line of separation between Church and State is blurred more and more, this piece marks a timely reflection on society and our relationship with monetary power.