Exclusive to Kidrobot.com!
Kidrobot teams up again with architect-turned-toy-designer Fleet Hower for a second edition of the Locknesters Interchangeable Puzzle Labbit in Camo.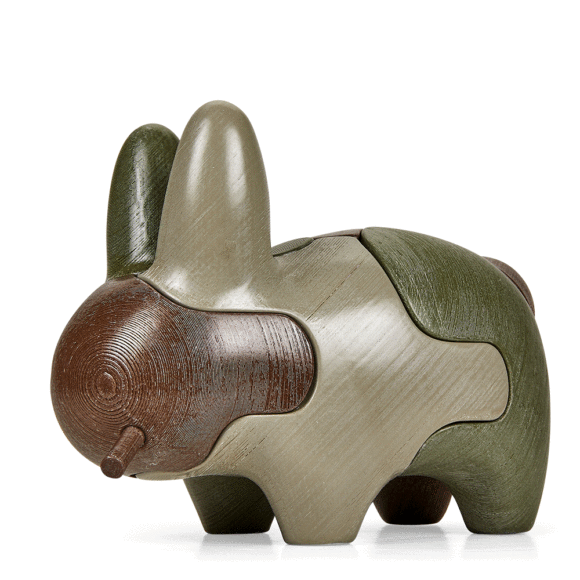 The iconic Labbit (created by Frank Kozik) becomes a three-dimensional interlocking puzzle with classic face options that can be swapped out: both Smorkin' Labbit face and Stache Labbit face are included. Designed to encourage interaction and conversation, every Locknesters Labbit is truly one-of-a-kind. Every piece is tumbled and finished by hand in Brooklyn, ensuring each one is unique.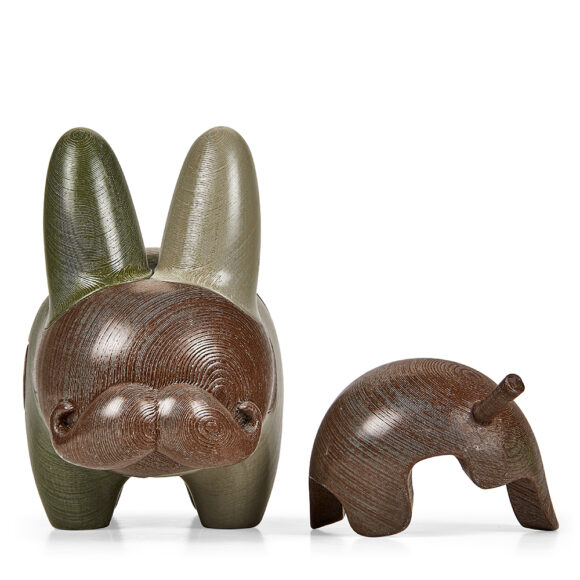 The Locknesters Interchangeable Puzzle Labbit, No. 2 – Camo Edition will be available on the Kidrobot.com site for a limited pre-order window now!
Shop the full Labbit collection on Kidrobot.com!