Start the coming Holiday season of right and score these terrific deals from November 1st-3rd at Kidrobot.com and Kidrobot Stores!
Kidrobot is excited to announce the launch of the "Stuff your Stocking" Holiday Season! To celebrate, Kidrobot is offering a special deal from November 1st- November 3rd in store and online. When you make a purchase of $100 or more, you receive $25 off! And when making a purchase of $200 or more, receive $50 off! For online shoppers, use the following codes for the web to score your Holiday kick off deals.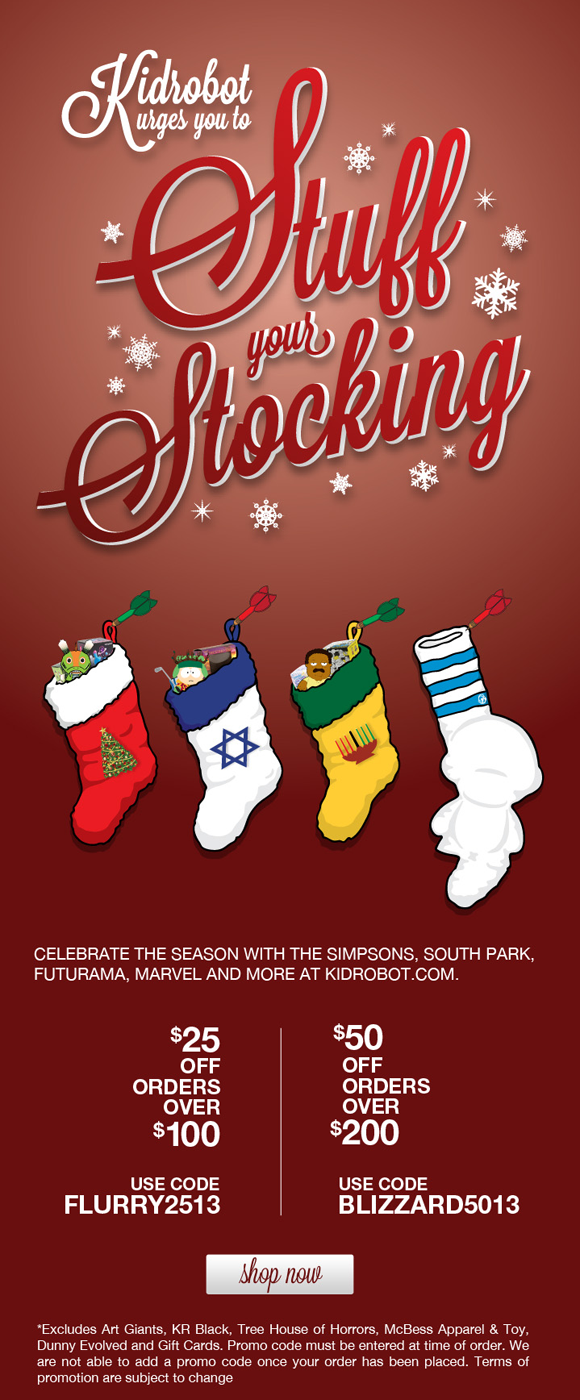 *Excludes Art Giants, KR Black, Tree House of Horrors, McBess Apparel and Les Viandardes, Dunny Evolved and Gift Cards. Promo code must be used at the time of order. We are unable to add a promo code once your order has been placed.