For the release of the Kidrobot x Adult Swim Rick & Morty Slippery Stair Medium Art Figure is another blog by our good friend Chris Holt aka The Toy Viking...
I couldn't tell you how 25 schmeckles converts into American currency, but I can tell you it is enough to buy a ride from a giant slug down an even bigger staircase.  Kidrobot is paying tribute to the strangest ride sharing service in all of animation with the brand new Rick and Morty Slippery Stair medium figure.  We've all been there, on vacation somewhere that features a steep incline and we suddenly become more ambitious than our bodies are ok with.  I faced this problem last year at Yellowstone when my eyes wanted to see every possible thing they could but my legs were not on board with the work it would require to get there.  I would have happily handed my credit card over to any of the numerous animals there for an extra boost up the seemingly never ending staircases.  Add in the altitude for someone who has never lived more than a few feet above sea level and a big slug equipped with a saddle could have taken all of my money while I wheezed away on its back.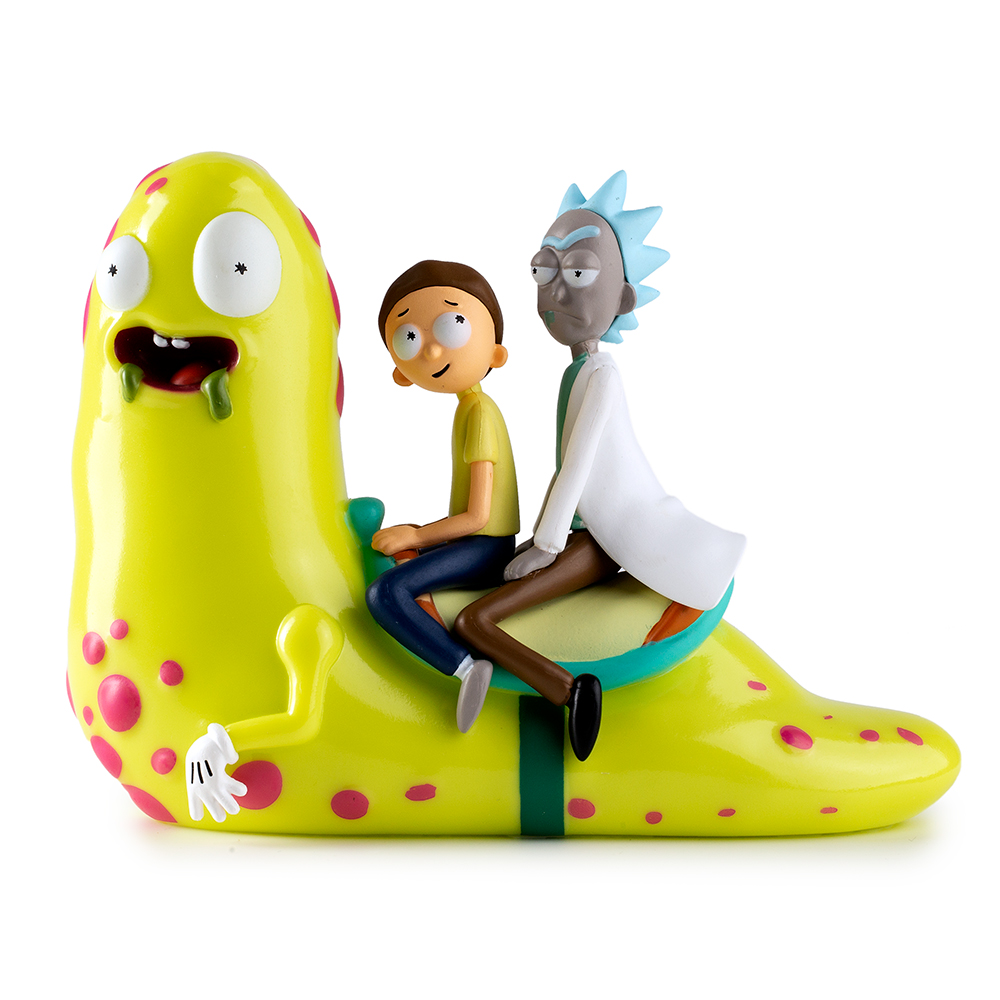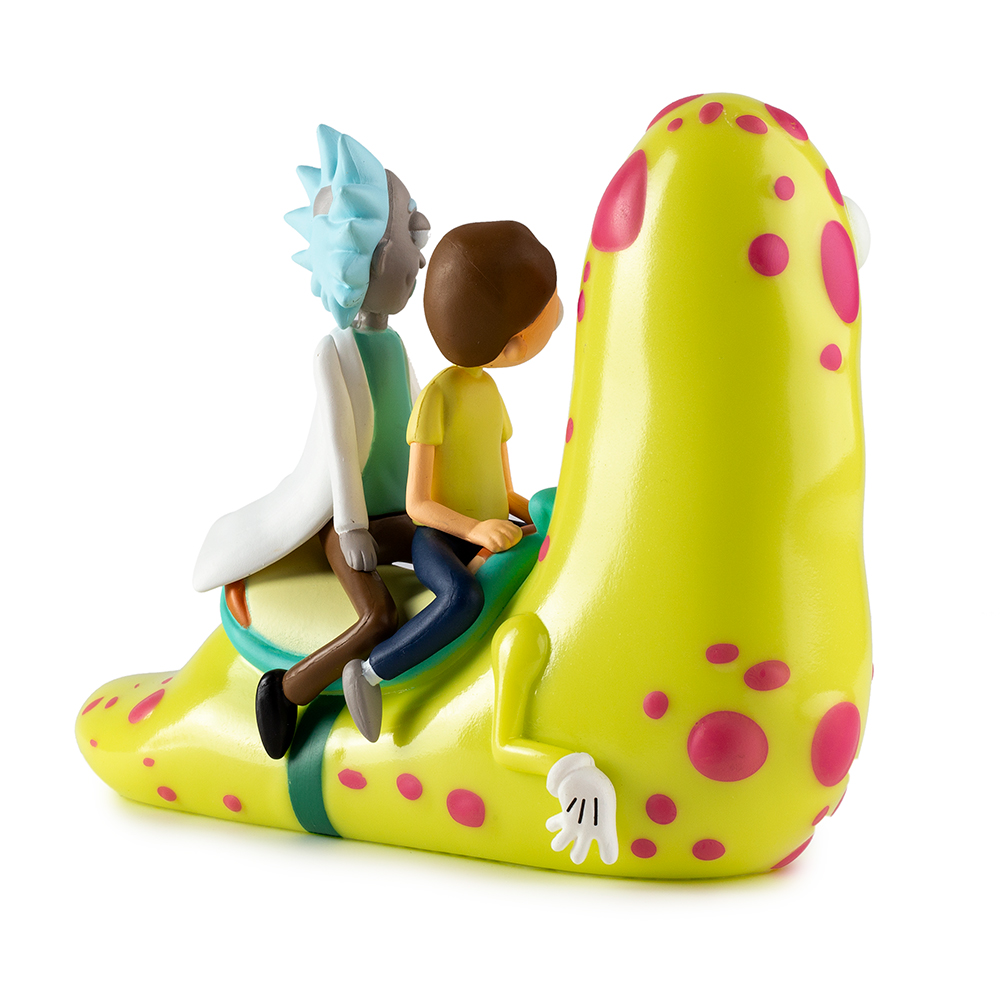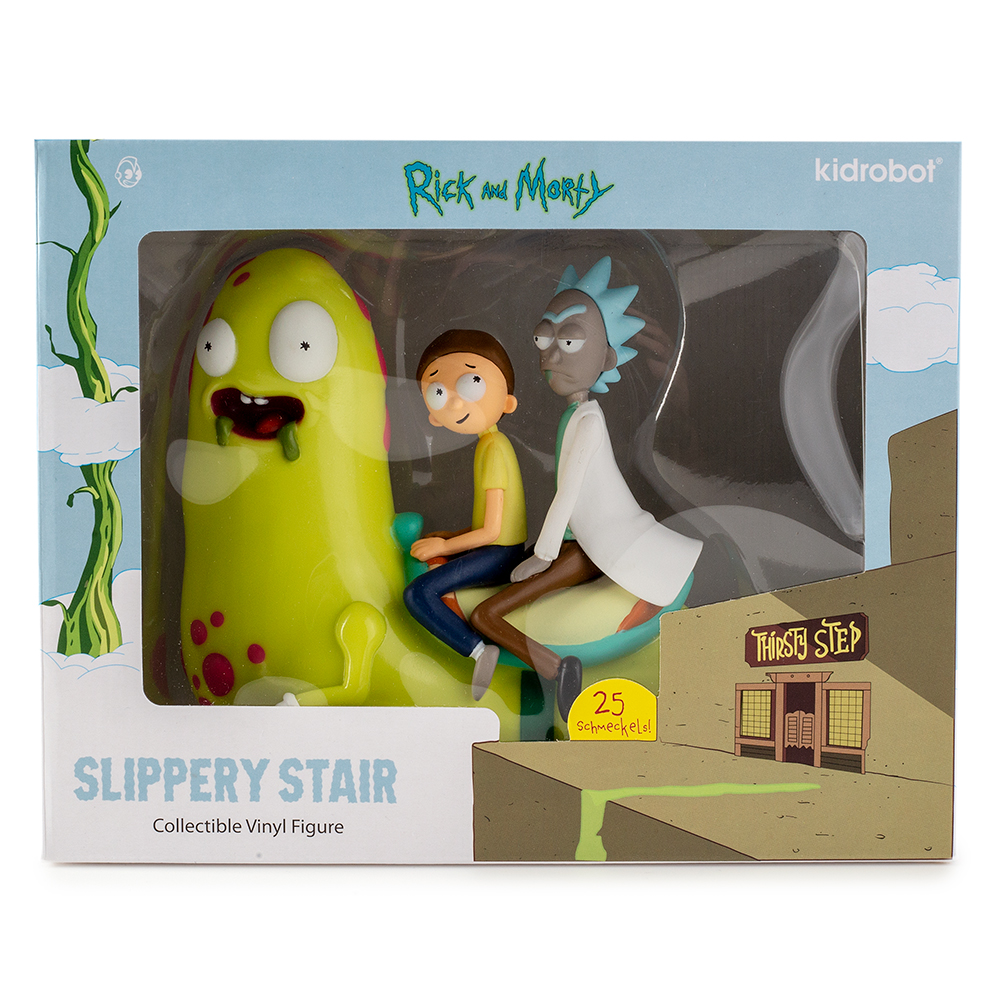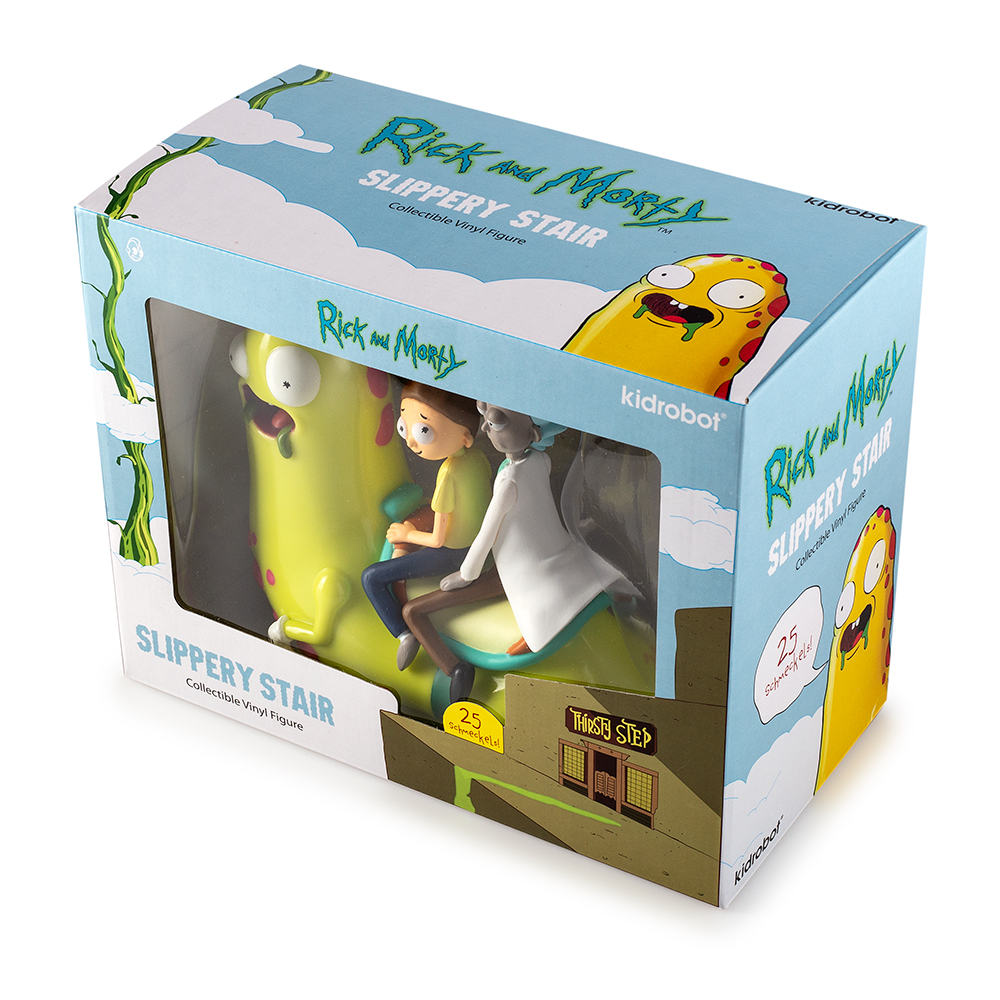 This epic vinyl figure is approximately 7 inches long, completely slime free, and available now at www.kidrobot.com.