A previously crafted design with Kidrobot and Jesse Hernandez we decided to dust off the idea and bring this godly piece to life in 2018. After the success of Jesse Hernandez x Foot Locker in Times square we knew that this was the perfect time to share his talents with the rest of the Kidrobot collector. Here to say a little something else about the new Kidrobot x Jesse Hernandez 8″ Tlaloc Dunny is our good friend Chris Holt aka The Toy Viking. 
It's been quite a while since Kidrobot has graced us with an eight inch Dunny designed by vinyl toy OG Jesse Hernandez and this figure has made the the wait beyond worth it. Feast your eyes on all the sculpted details that make this Tlaloc Dunny stand out from any that have come before it. Dude's got more nooks and crannies than an English muffin and is so packed full of detail just looking at it probably supplies you with most of your daily recommended calories. *claims have not been evaluated by the National Council on Nutrition*
   For those of you unaware, Tlaloc belongs to the pantheon of Aztec Gods and is responsible for making it rain. So I thought maybe he'd enjoy a night out. We went to a club, ordered a round of drinks for the whole place, then when it came time to pay the tab I said "Do your thing, Tlaloc" and placed him on the bar. 
 Nothing happened. 
    He just sat there, staring at me with those big spooky eyes.  Not only did he not make it rain but he didnt even make it drizzle. Left me high and dry with an embarrassing look on my face and a sinking feeling in my wallet. I'm beginning to think his idea of making it rain is a little different from mine.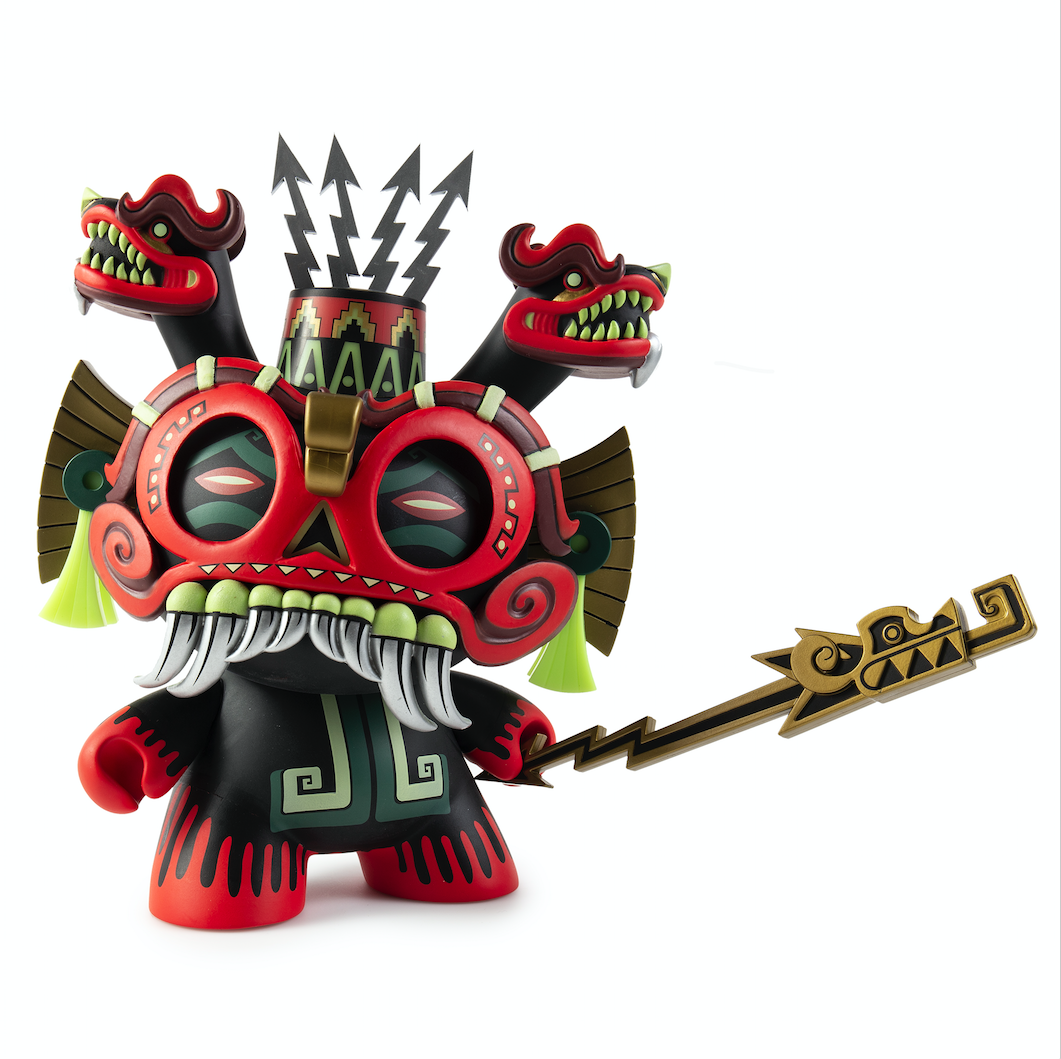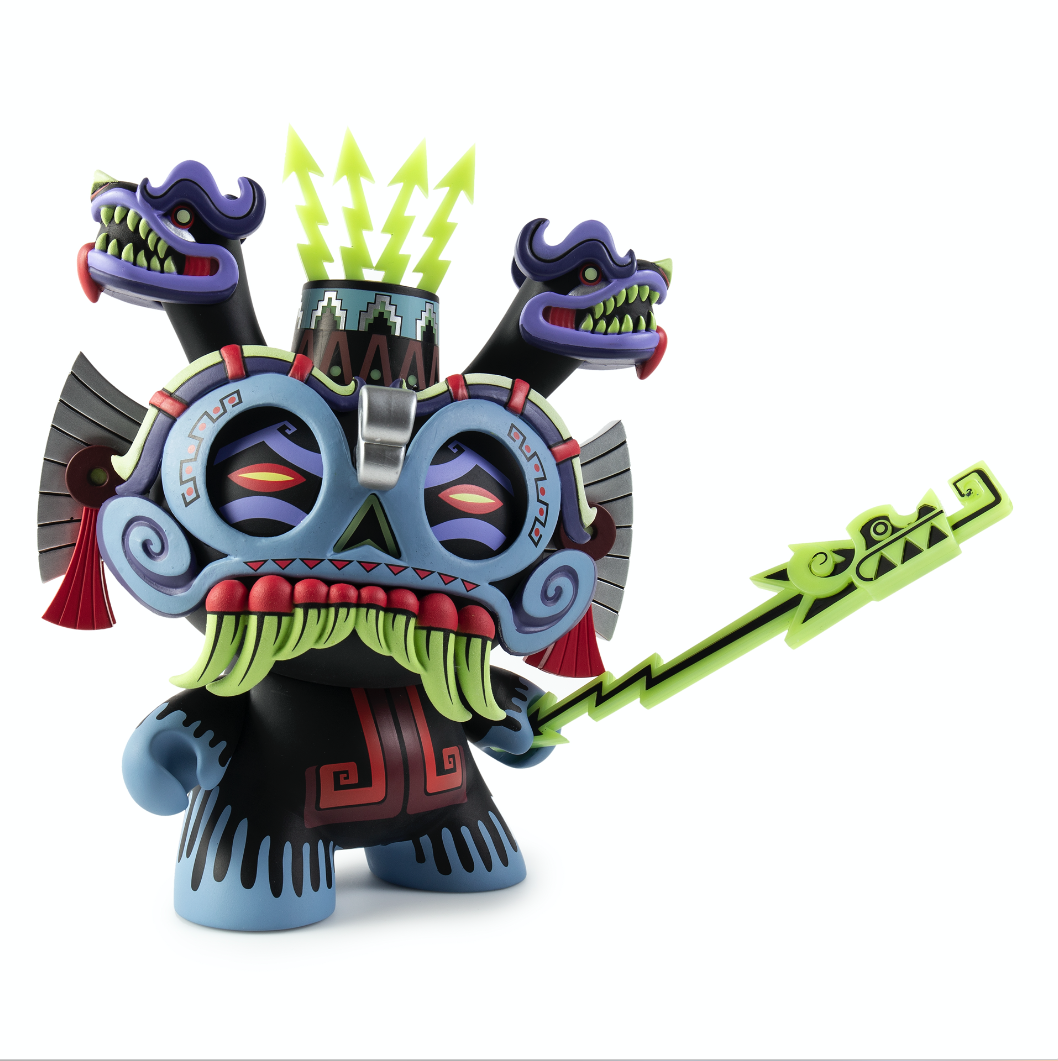 There's three different versions of this bad boy to collect and two of them can be obtained directly from Kidrobot. There's the standard edition, which on it's own looks menacing enough, and there's the Kidrobot.com exclusive (limited to 200 pieces) red and black edition that looks like the cover of an Aztec metal album that I wish existed in real life. Both are available now at www.kidrobot.com.