We decided to celebrate what's usually a lazy Sunday morning for most people with the new Kidrobot x Sanrio Gudetama Lazy Egg Plush! Here to say a little something extra about this new lethargic friend of ours is our favorite, Chris Holt aka The Toy Viking!… 
Kidrobot and Sanrio are continuing their massively cute collaboration with Gudetama, the lazy egg with a butt.  I have never before related to a breakfast food so much.   Not only do I have a butt, but I also have a hard time getting out of bed in the morning. Part of me believes that an extra half hour of sleep will make all the difference in my success for the day. The other part of me is being screamed at by hungry cats who want me to get moving and feed them. Guess which one usually wins.
    This plush comes complete with an egg shell so you can recreate his worldly debut, though don't expect him to do to much afterwards. Other than be cute with his little booty in there air and look of disinterest on his face. That's a full time job in itself if you ask me.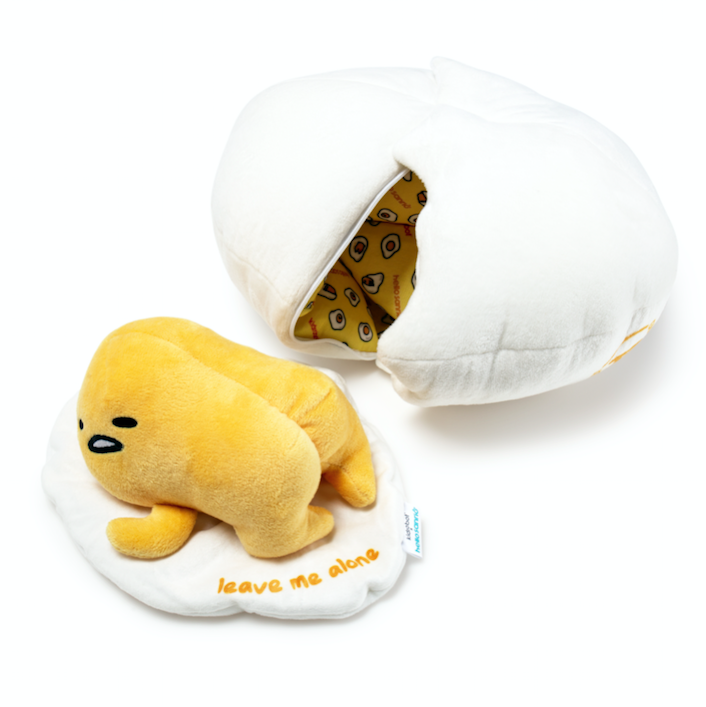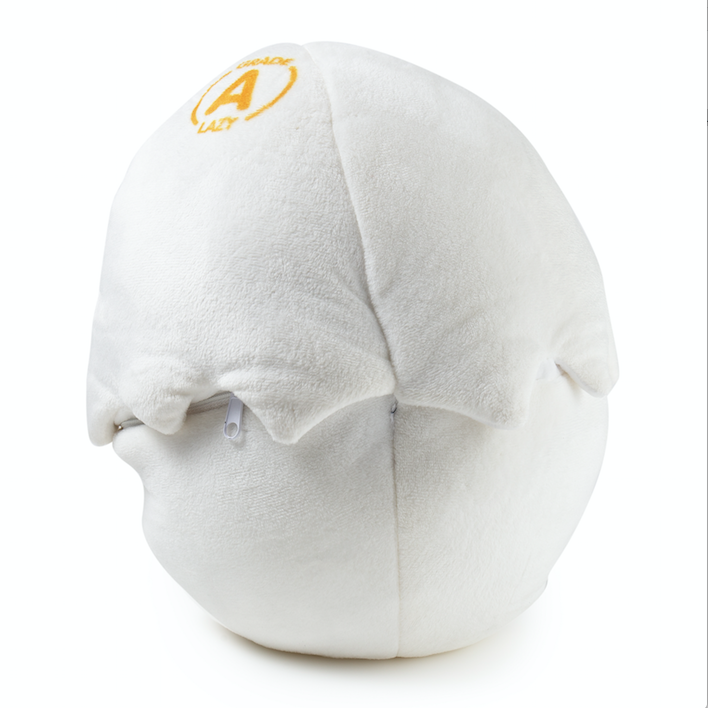 Get one now at www.kidrobot.com.