Happy Halloween friends and foes! We have brought you the perfect Halloween decoration for any Simpsons fan.. the Devil Flanders Medium Figure, with a special GID version available online at www.Kdrobot.com. Hereto discuss is our fiend Christ Holt aka The Toy Viking…..
The Devil went down to Springfield in the form of good ol Ned Flanders.  This figure from Kidrobot stands seven inches tall from hooves to horn and is from one of the very popular Tree House of Horror episodes.  He popped up when our good friend Homer Simpson declared that he would sell his soul for the total sum of one donut.  A court case ensues and Homer beats Beelzebub at his own game, kinda.   I won't ruin the ending for you in case you've been on an Antarctic expedition for the last twenty years but the moral of the story seems to me that you should never run out of delicious pastries.  As soon as someone figures out how to make a donut that lasts indefinitely I'm going to build one of those doomsday bunkers outside and stock that thing full of em.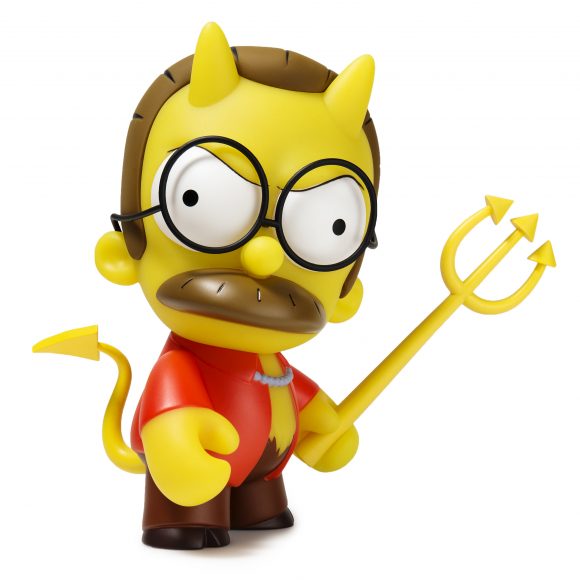 Available now from
www.kidrobot.com
, put this guy on your shoulder and let him influence all your best decisions.