Let's face it, Deadpool has become the favorite superhero! He is smart, good looking and says what everyone is thinking but too chicken sh*t to say! So the favorite hero OBVIOUSLY deserves a Kidrobot Phunny Plush. Riding onto www.kidrobot.com is the new DeadPool Phunny Unicorn Plush! OH, and speaking of smart and good looking here is another blog from our good friend Chris Holt aka The Toy Viking! 
Deadpool is already making us all jealous anyway with his ability to say whatever he wants and with his super powers to back it up.  Now he's rubbing his superiority in our face by riding a unicorn!  You can't be mad at the guy though, because he could end you just for your sour face, but also because you'd be doing the same thing if you could.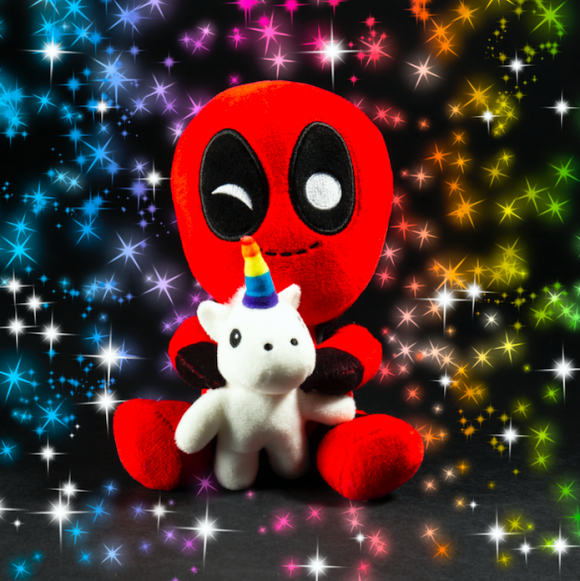 You can live vicariously through this mercenary with this new Phunny plush from Kidrobot.  As soft as it is badass, this 8 inch plush can be added to your collection right now by visiting www.kidrobot.com.