We have a big grin on our faces for this Kidrobot Throwback Thursday by our good friend Chris Holt aka The Toy Viking. Take it away, Chris. This Homer Simpson figure from pop art legend Ron English and Kidrobot is every dentist's dream.  They could fill cavities so easily they might even feel bad for charging him.  And he was easily the hit of every picture day in school, as the photographers never had to break out the hand puppets or tell him a dad joke to get him to crack a smile. He smiled enough for the entire fifth grade class.
I can assure you I have never smiled hard enough to risk exposing any bones that aren't my teeth.  In fact, most of my pictures look like I was posing for a mug shot and trying to look tough.  It's called knowing your angles and controlling the narrative of your visual story.  You could equate it to a higher state of being if you wanted to.  I surely wouldn't stop you.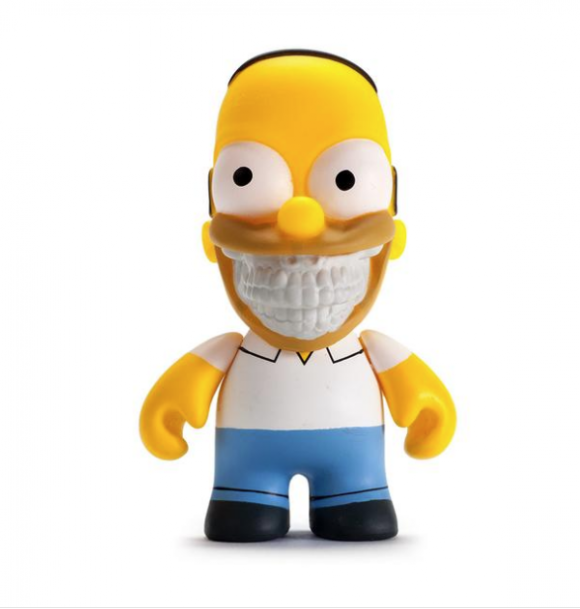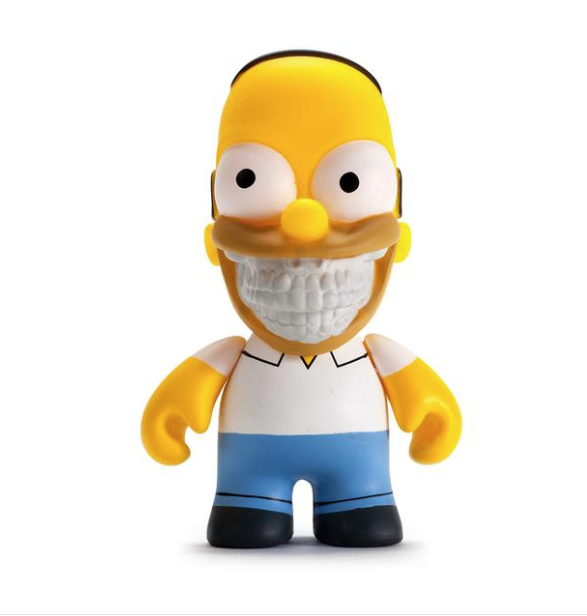 This anatomically curious figure is still available to add to your collection today by visiting www.kidrobot.com.  Will this Throwback Thursday post tie together with a super new release that will be available tomorrow?  Tune in to find out.