In political times similar to today, I think we all often wish that superheroes were true. If Kidrobot had to pick top three we know we would start with Wonder Woman. Here to speak a little bit about the Kidrobot x DC Comics Wonder Woman Vinyl Art Medium Figure by artist, Tara McPherson is our good friend Chris Holt aka The Toy Viking. 
Usually I am reminded of the Tara McPherson and Kidrobot Wonder Woman collaboration in simple fashion as I just so happen to own one. This weekend it was brought to mind by a picture Tara posted on her social media featuring her and a very masculine and extremely hairy version of the character. It was taken at New York Comic Con and I have seen the same guy myself over the years, always dressed as a well known woman from pop culture. For my money that dude is the best cosplayer of the entire show despite the fact that I can't wash the images from my mind no matter what I try. I seriously forgot what I ate for breakfast this morning, but that wooly mammoth of a bro dressed as Wonder Woman will be forever etched in my brain. Kudos to you my traumatizing friend.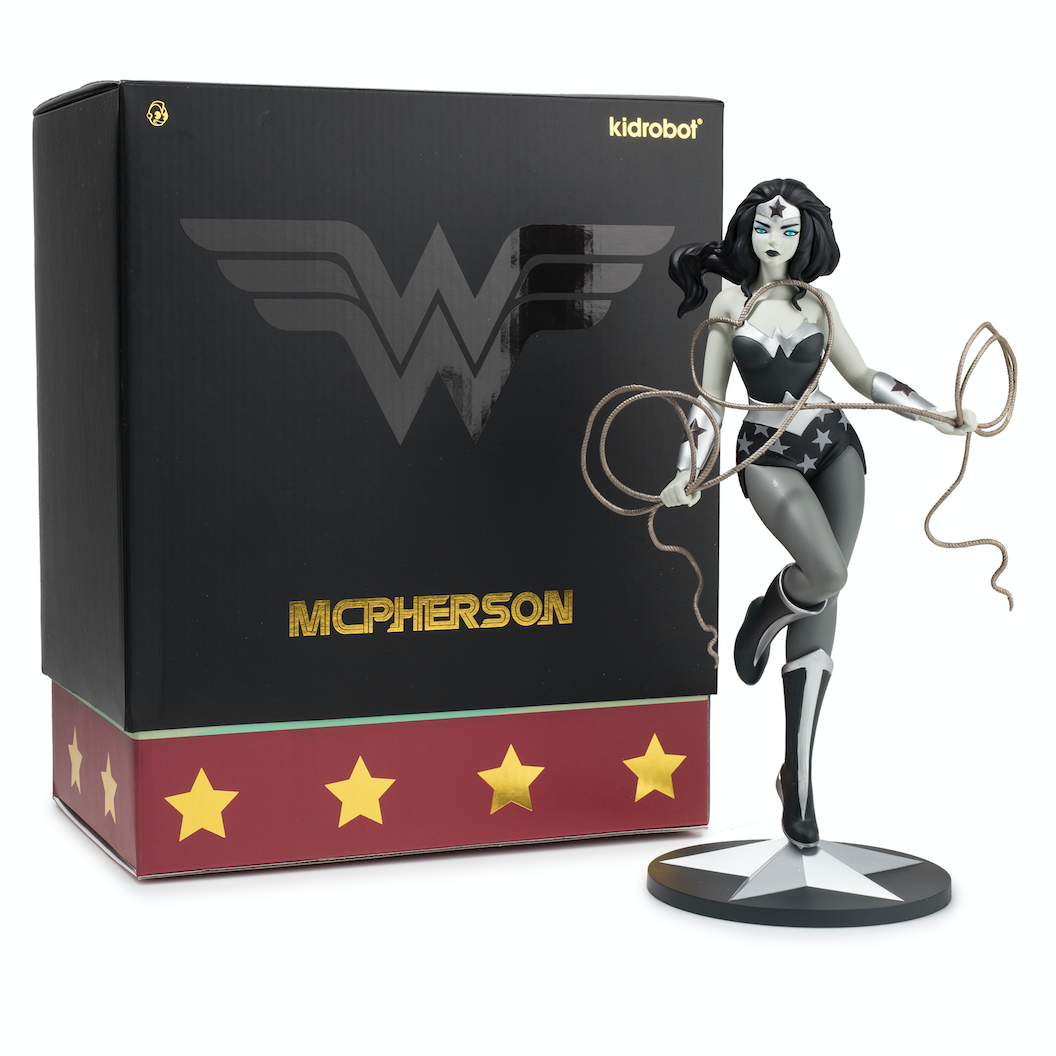 You can get your own Wonder Woman vinyl figure featuring Tara's signature colors or the very limited gray scale Kidrobot exclusive edition. Both can be found at www.kidrobot.com.