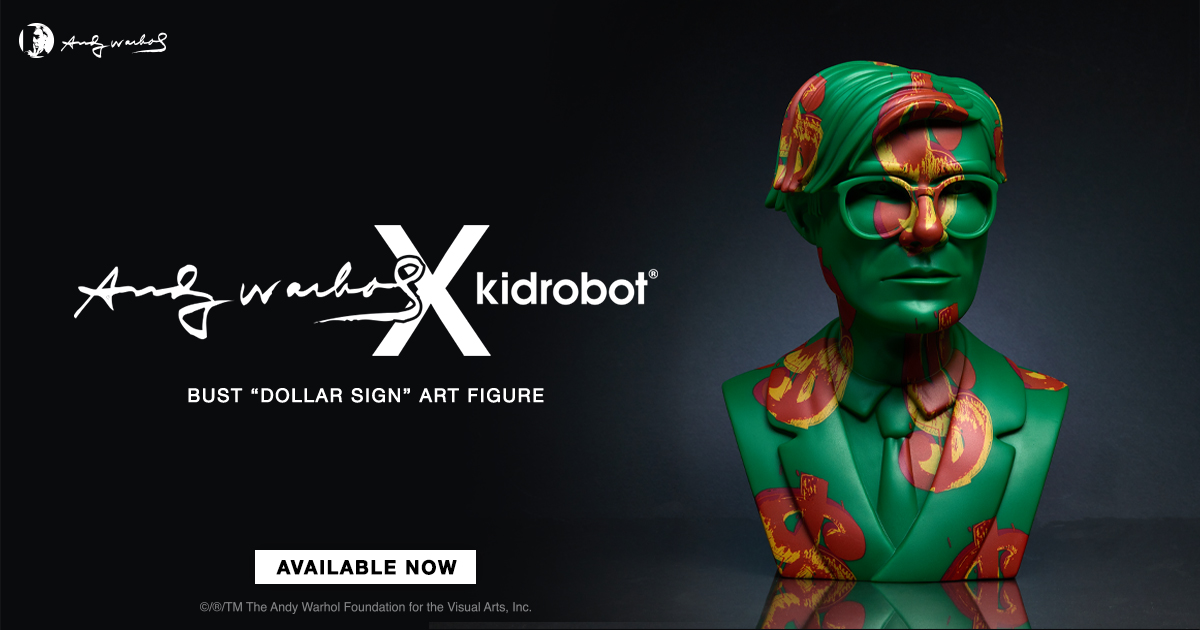 Limited Edition Andy Warhol 12" Bust Vinyl Art Sculpture – Dollar Sign Edition Drops Now at Kidrobot.com – Limited Edition of 200
Catch the new Netflix docuseries about Andy Warhol, premiering Wednesday March 9th! The Andy Warhol Diaries draws on records the artist begins keeping after he is shot in 1968.
Celebrating one of the most important artists of the modern era, Kidrobot and The Andy Warhol Foundation have teamed up again for a new, limited-edition addition to the Kidrobot x Andy Warhol Collection. Kidrobot brings to life the limited-edition Andy Warhol 12-inch Bust Vinyl Art Sculpture – Dollar Sign Edition. The inspiration for the design of this vinyl designer art toy comes from Andy Warhol's early 1980s dollar sign print series.
This is a striking must-have for 200 lucky Warhol fans.
©/®/™ The Andy Warhol Foundation for the Visual Arts, Inc. Used with permission of @warholfoundation
You can check out the full Kidrobot x Andy Warhol collection here.