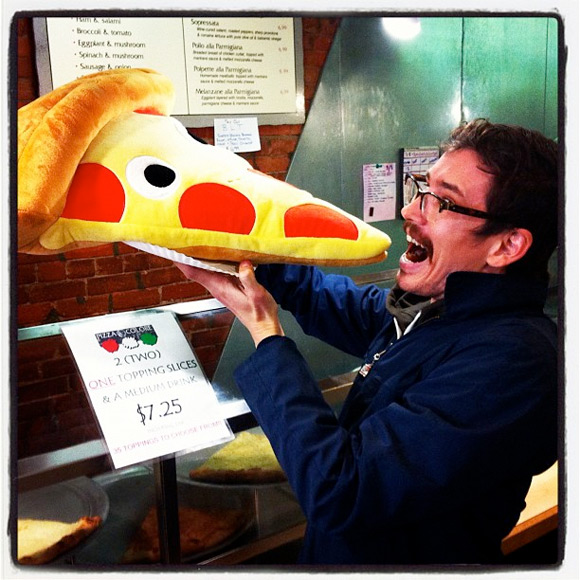 IPhone photogs and foodies unite in our sweet new Make Your World YUMMY Instagram contest! Combine your love for our YUMMY Brand and your obsession for the social iPhone app Instagram, to enter to win a massive prize pack of YUMMY plush. This smorgasbord of goodies include 2 of every YUMMY plush we have in stock – one for you and one for your friend, because the YUMMY things in life are meant to be shared.
Here's how it works:
> Take your best shot of a real life YUMMY moment like Wheelbarrow's example above. This includes any and all of our YUMMY products: plush, key chains, t-shirts etc…
> Instagram it with the hash tag #MakeYourWorldYUMMY . You can enter as many times as you would like.

> Spread the social YUMMYness and have your Instagram friends vote for the most clever photo through Extragr.am.
> Whoever has the most votes by 5pm EST, Monday, March 26 will take home the super-sized, super soft prize pack.
Get the creative juices flowing and good luck!