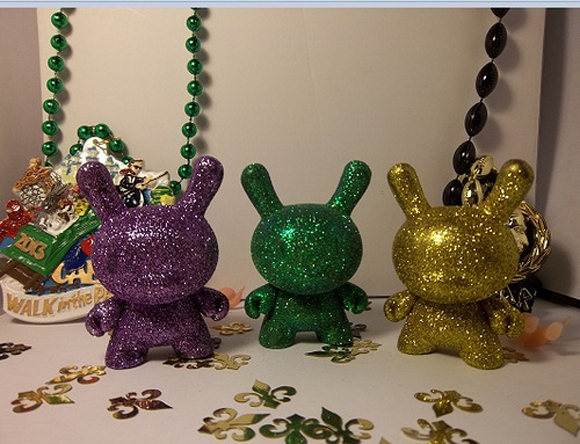 Mardi Gras, or "Fat Tuesday", is only one month away on March 4, and what are you doing to celebrate?
Will you be eating a ton of food before fasting, drinking until you can't remember what day it is, wearing a mask with a bright costume, or will you bust out your artistic skills in celebration like forum members Darklies212 (above) and WickedMasterMind (bottom) did?
Using the Dunny as a platform to create and commemorate the "Carnival Season", these two board members celebrated last year's festivities in their own custom style!  It is great to see people celebrating with masks, glitter, and of course the fleur-de-lis.
So, what are you doing for Mardi gras?