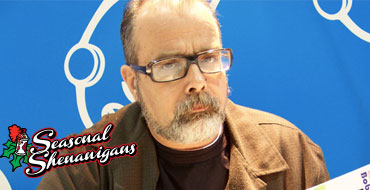 As part of our Seasonal Shenanigans here on the KRonikle, we present Merry Memories. Some memories are not always as merry as they are memorable. Here Frank Kozik shares with us the worst present he ever received. 
"Probably the worst was Christmas 1979…I was in Basic Military Training in the Air Force and I received no gift whatsoever."
No present is the worst present. Happy Stupid Holidays!