Designer Con begins this Saturday and Kidrobot makes it's debut at booth #430 with Scribe and 40 Threads painting a 4 foot Dunny live for all con goers to experience! This will be a site to see as the magic goes down in real time!
Also around the con, we found some fun releases sure to keep your designer eye keen and your collector heart satisfied.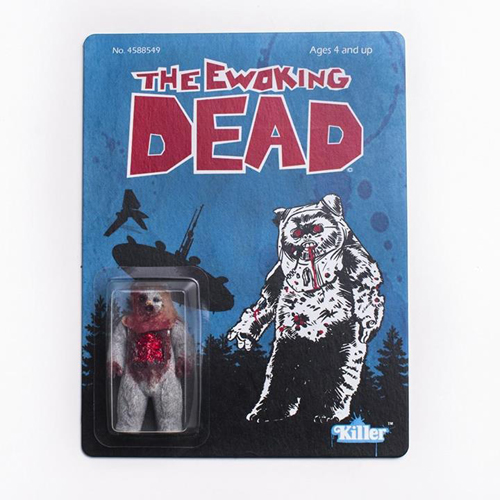 Galactic Jerkbags have an exclusive "The Ewoking Dead" by Killer Bootlegs. Only 50 of these undead furballs exist at $80 each. Booth 122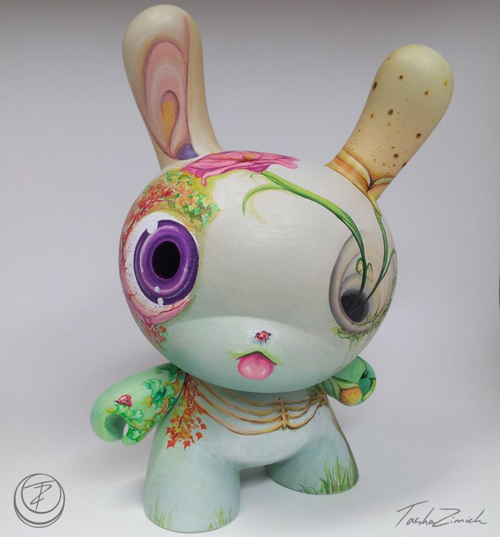 Tasha Zimich brings her exceptional paint and customizing skills to several releases at the Dragatomi booth #300.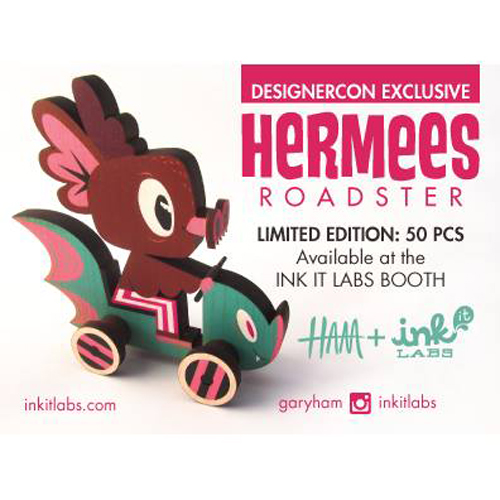 Be on the lookout for the Ham himself, Gary Ham and his Hermees Roadster by Ink It Labs. Only 50 pieces of this wood speed demon at booth #800.