We were stopped in our tracks when we found MP Gautheron's instagram page. The vibrant colors and fine details of her pieces are something of a special kind of art. We immediately reached out to her in the hopes of bringing the Kidrobot.com audience of collectors a unique custom Dunny series and were more than thrilled when she agreed to do a set of 38 individual custom Dunny's for Kidrobot.com. Below you will find an exclusive photo sneak peek of the specialty Dunny series named The 38 Custom Dunny Collection by MP Gautheron.  This one-of-a-kind custom Dunny collection officially releases for collectors in the USA on Kidrobot.com this Saturday, October 21st, 2017 at 10:00am MST.  Make sure to set your alarm for this one.
The collection will be available at https://www.kidrobot.com/collections/mp-gautheron
This Kidrobot.com exclusive collection features 38 intricately hand-painted custom Dunny creations featuring MP Gautheron's signature style applied to 3-inch, 5-inch, 8-inch and 20-inch Dunny's. Each art piece is signed, numbered and comes with an official Certificate of Authenticity signed by MP Gautheron which includes the name of the piece, number of the piece and photos authenticating an official part of The 38 Custom Dunny Collection by MP Gautheron.
About MP Gautheron:
MP Gautheron is a French artist based in Lyon, France. She has always been immersed in an artistic environment, as her mother is art professor and painter. Since her childhood she has navigated between her mother's classes and art schools. As a painter and sculptor, her graphic universe is a mix of skulls, animals, nature and patterns.
After seeing a skull filled with colorful pattern, a French toy collector asked her to paint a designer toy. This was the beginning of her venture into the world of customizing art toys.
Her toy customizations are filled with colorful hand painted designs and some even react to black light. Recently she has began adding sculpts to some of the toys, bringing a new dimension to her customs. Today she juggles between her paintings exhibitions and her toy customizations.
Custom Octopus Dunny Designs by MP Gautheron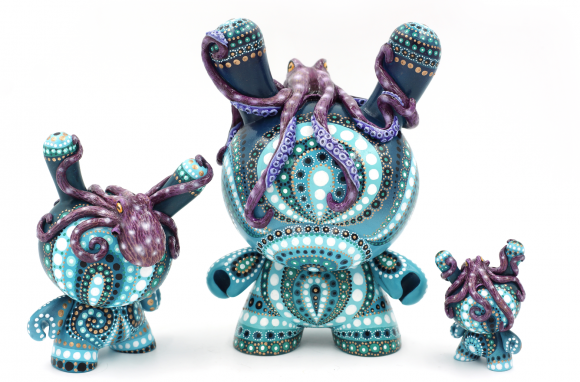 Custom Gold Dunny Designs by MP Gautheron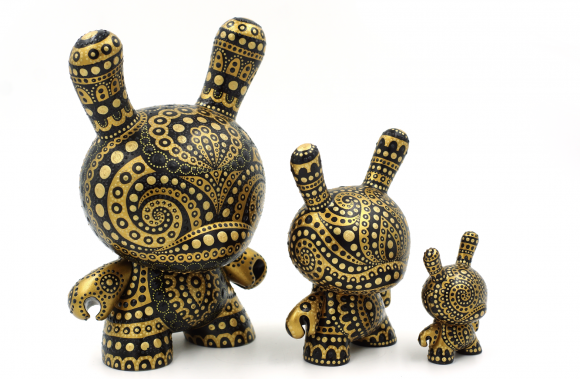 Custom Cyclop Dunny Designs by MP Gautheron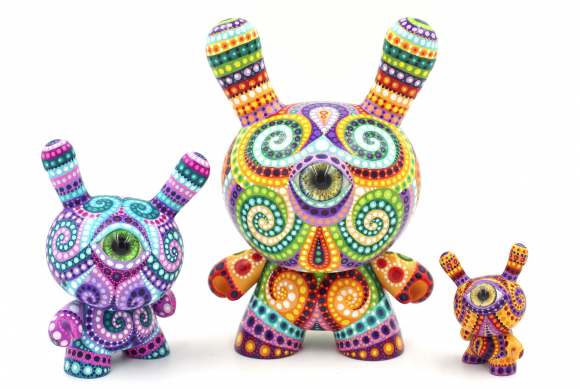 Custom Butterfly Dunny Designs by MP Gautheron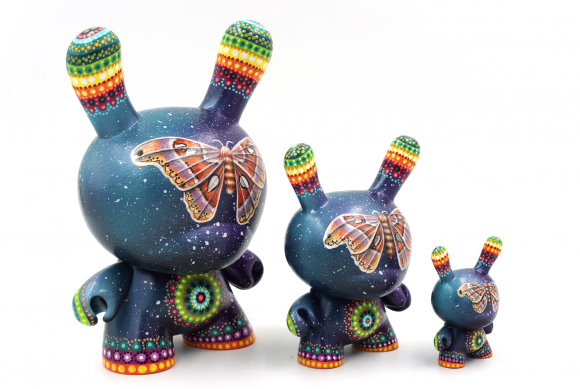 Custom Black & White Dunny Designs by MP Gautheron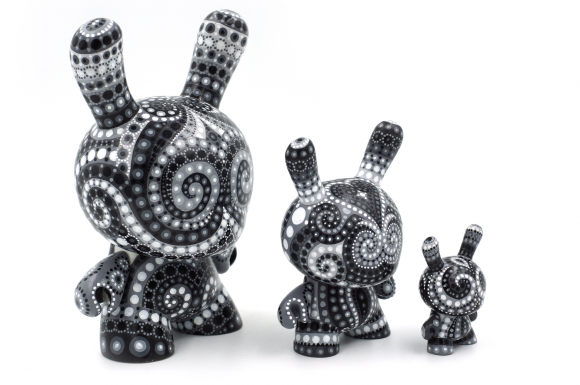 Custom Monster Dunny Designs by MP Gautheron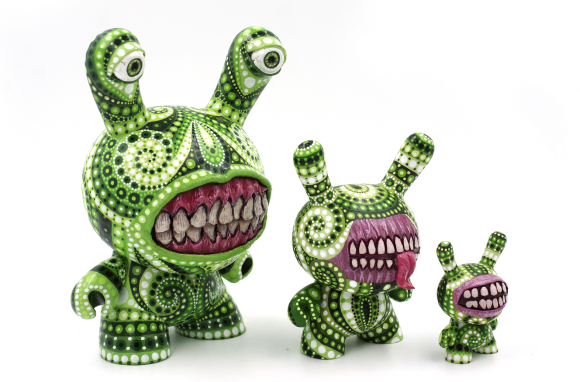 Custom Pink Lady Dunny Designs by MP Gautheron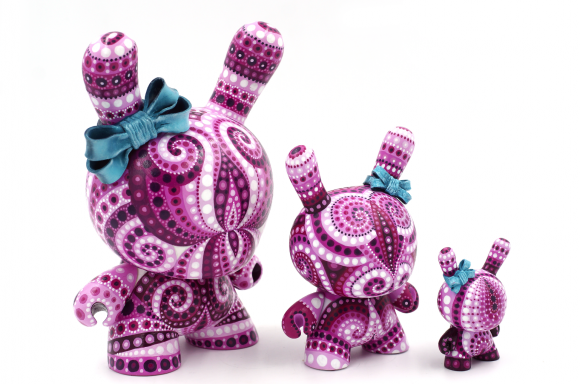 Custom Multicolor Dunny Designs by MP Gautheron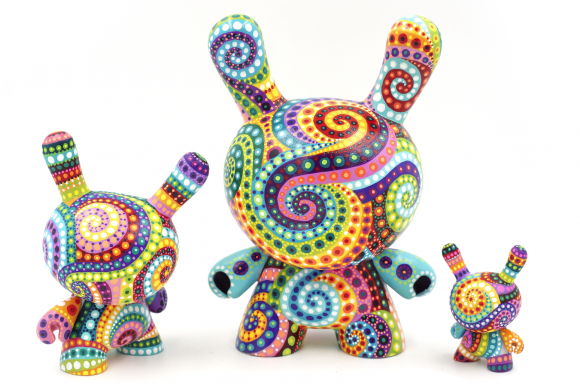 Custom Skull Dunny Designs by MP Gautheron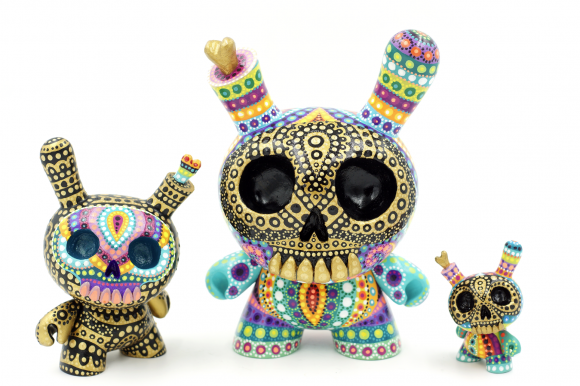 Custom Stripy Dunny Designs by MP Gautheron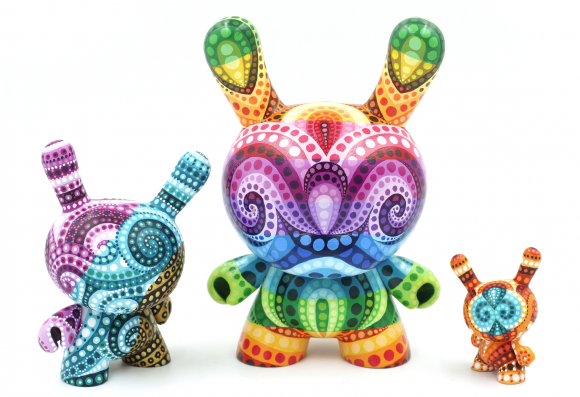 Custom Crystal/Stone Dunny Designs by MP Gautheron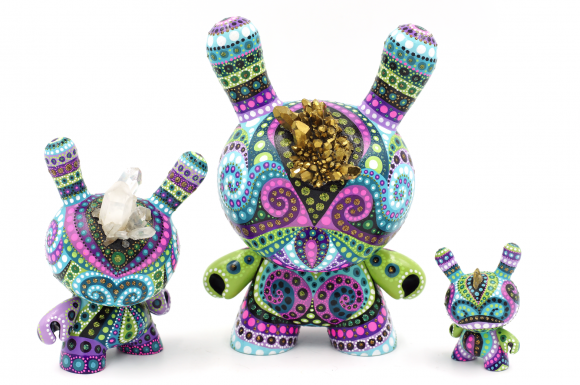 Custom Volt Face Dunny Designs by MP Gautheron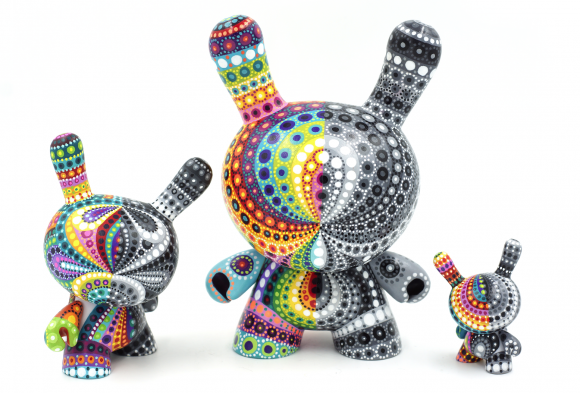 Custom 20″ Big Cyclop Dunny & Custom 20″ Butterfly in the Dark Dunny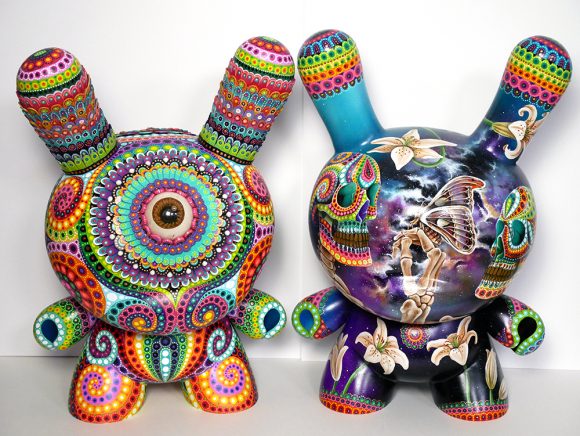 The 38 Custom Dunny Collection by MP Gautheron