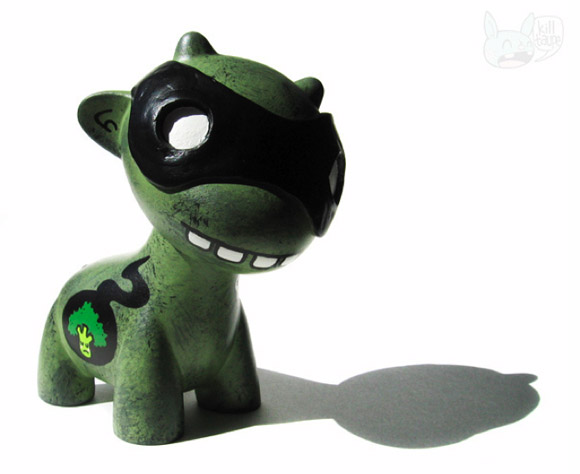 The Kidrobot MUNNYWORLD Flickr group is filled with a shmorgishborg of customs. This weeks spotlight shines on The Broccoli Bandit by Detroit artist, Kill Taupe.
He sneaks into the farm fields under the cover of darkness to steal all the delicious broccoli. He's the vegetarian cousin of the Chupacabra, he's the Broccoli Bandit!
This custom Mini RAFFY was created using acrylics and sculpey. Scope out more of Kill Taupe's art on his Flickr page.
Get creative with a new MUNNYWORLD character! Customize it and upload a pic or two on our MUNNYWORLD Flickr group for the whole world to see. Every Wednesday, we randomly award a MUNNYWORLD figure to a lucky toymaker and feature it on the KRonikle! So get your MUNNYWORLD and get to customizing. You can do anything you want!