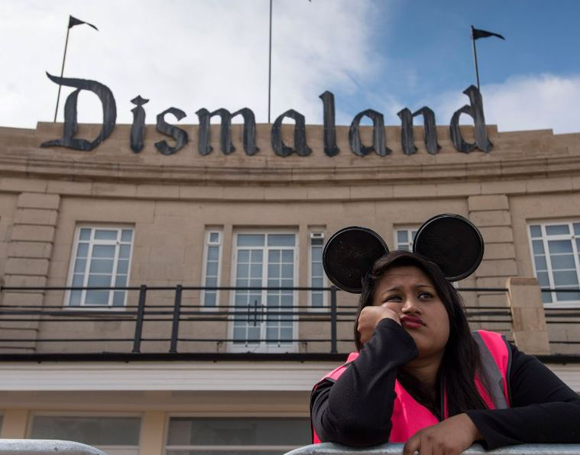 You can call it art, a stunt, propaganda, or dystopian commentary but one thing for sure is that Banksy has the entire world buzzing over "Dismaland".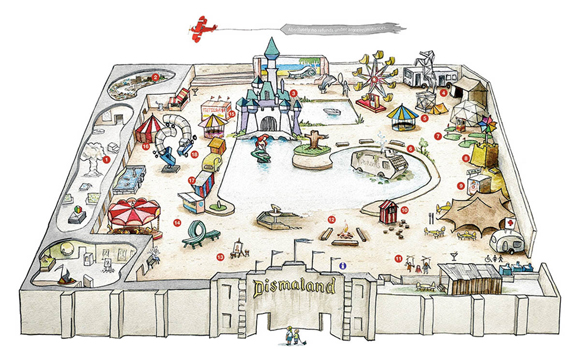 Now if you have ever gone on a family vacation to an amusement park, you know the stress and chaos that comes with all the "fun", but Banksy has taken it to the next level. Resting on only 2.5 acres, this "bemusement park" is "a festival of art, amusements, and entry level anarchism," is sure to make you miserable! Most of the attractions are a world commentary like the boat pond where all the boats are filled with models of migrants but some are just misery fun. Among the attractions are a distorted mermaid that looks a tad like a little one we know of, a dilapidated fairy castle and even Cinderella and horses dead in a crash with hordes of paparazzi clamoring for the perfect shot.
Have no fear, besides Banksy's 10 original works, he brought along 50 artists from around the world including Damien Hirst, Bill Barminski, Caitlin Cherry, Josh Keyes, Mike Ross, Bäst, and Espo to share in the misery!
Now reports are coming in that the popularity of Dismaland is so great that the website is already crashing with millions upon millions of adoring fans trying to get tickets for this uber short engagement. This makes us wonder if that is all part of the game. Surely Banksy isn't inflating the miserable experience by making it difficult to get tickets? Who cares, we want to go!
Dismaland is open to the public from August 22 through September 27th, 2015. You can find info (if the site does not crash) right here. good luck!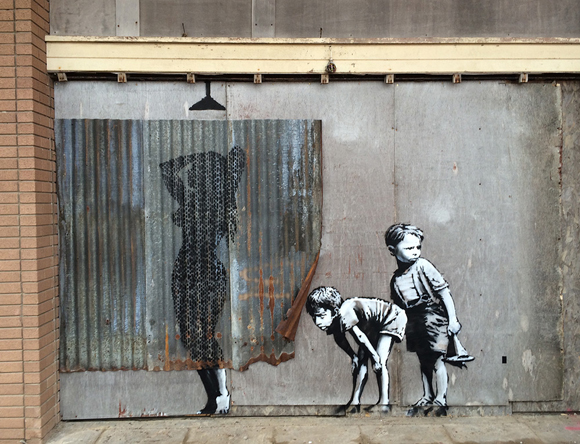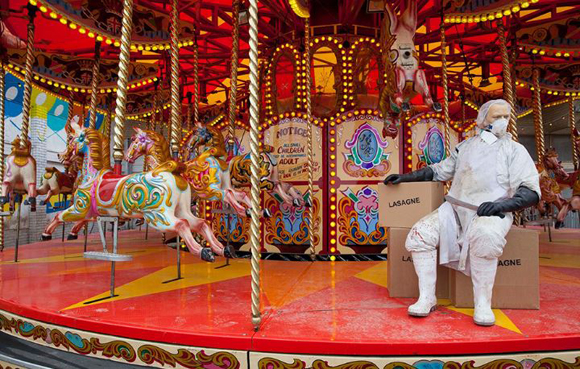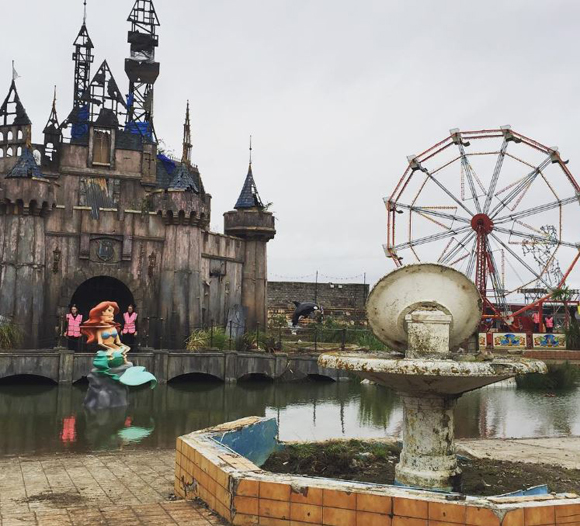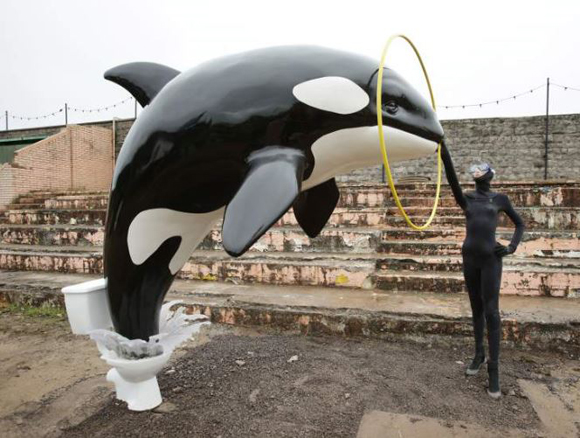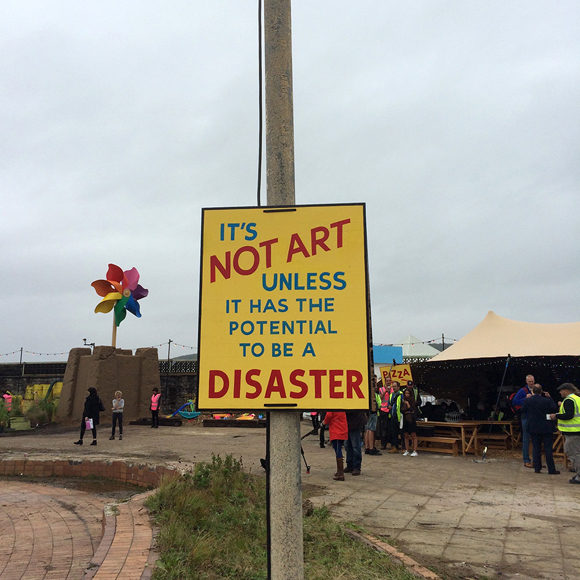 Too bad this guy isn't making an appearance, but he will stateside soon!