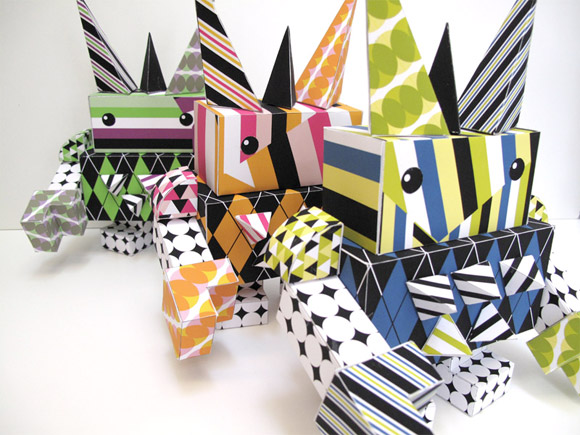 ReadyMade co-founder, Grace Hawthorne has taken her love of do-it-yourself creativity and tangible learning, then blended it with origami and LEGOS, to create her newest homegrown project, Paper Punk.
Paper Punk is a system of paper blocks that allow you to create spectacular looking paper toys and art forms with a few simple folds. Consider Paper Punk as building blocks for your imagination. It's easy to use (everything you need is included) and very educational (spatial and dimensional thinking, motor skills, math, science, etc.)
Paper Punk is getting really close to reaching their goal of $15,000 in order to get this new concept off the ground. Join the paper toy revolution and support this brilliant project on Kickstarter before the deadline on July 11.
Kickstarter Video from Paper Punk on Vimeo.