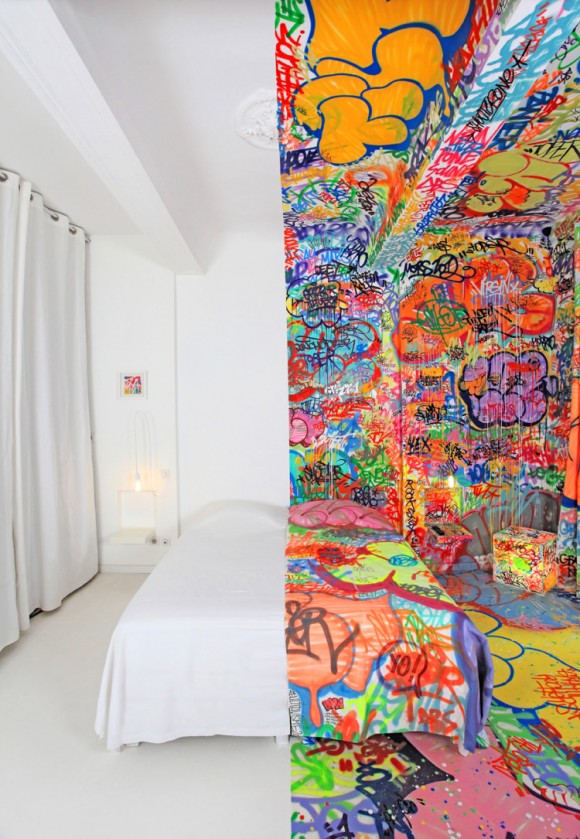 Do you remember seeing The Fresh Prince's bedroom in the "Parents Just Don't Understand" video? For those that don't, it was a graffiti covered room from the ceiling to the floor to the bed. Well in a similar fashion, The Au Vieux Panier hotel in Marseilles, France now has a room of similar magnitude designed by Fatcap & Dunny designer Tilt.
Simply called "Panic Room", Tilt has created a hotel room like no other! One side is a dull white, while the other is a bubble rich display of graffiti that even halfway adorns everything from the mirror to the fake plant. This makes you wonder if housekeeping has extra sets of sheets for this specific room.
All that's missing is a collection of FatCaps displayed on the stark white walls. Phatten up your vinyl collection now with FatCap Series 3!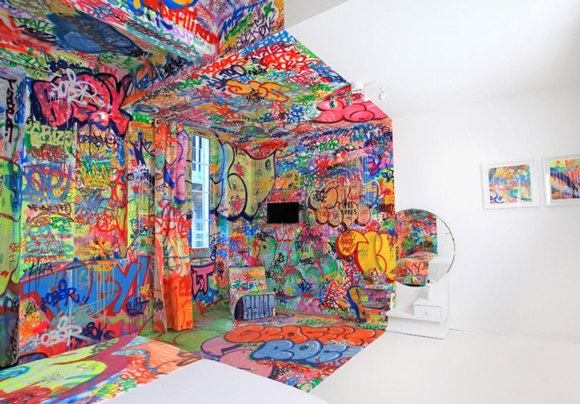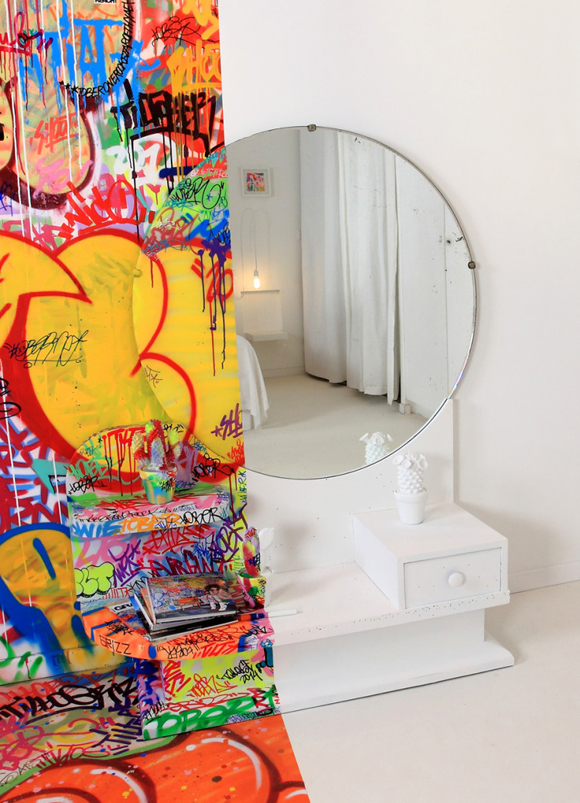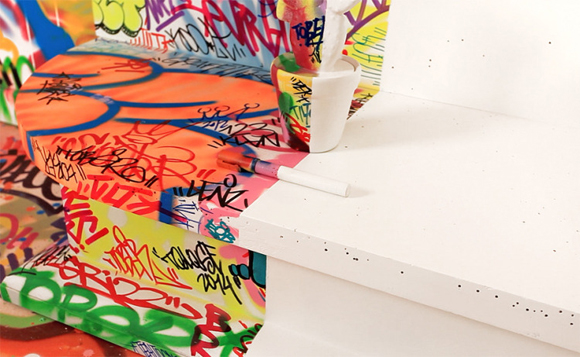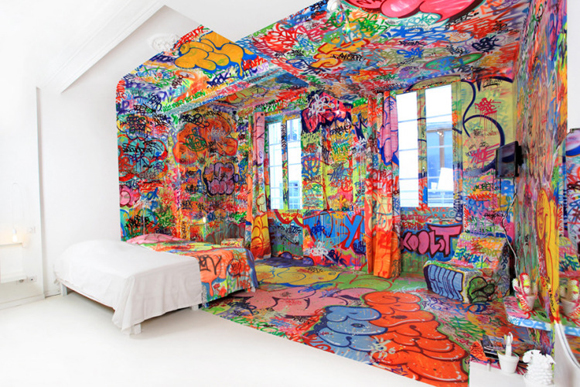 Source This is Colossal via My Modern Met