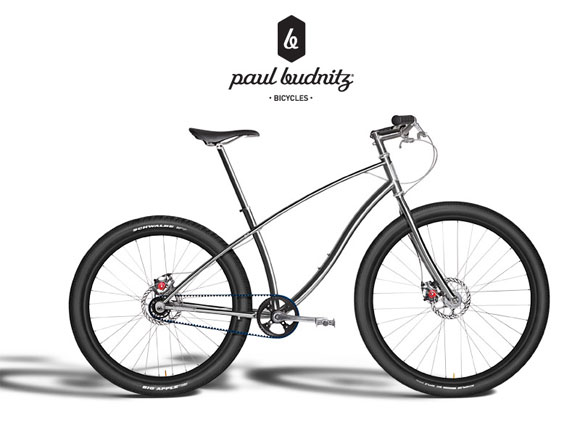 Kidrobot founder and serial entrepreneur, Paul Budnitz, has just launched his beautiful new line of titanium city bicycles appropriately named, Paul Budnitz Bicycles. Simple and luxurious, these bikes are custom crafted in the USA with components to last a lifetime and cost $5,500. Following the recent launch of his new site, the initial run of designs No. 1 and No. 2 have already sold out.
"I'm making the most elegant, lightest, and fastest city bicycles in the world. A bicycle as stylish as a vintage Austin-Martin, created with only the best parts and designed to look beautiful and last a lifetime."
This personal obsession turned amazing high-end bicycle brand has everyone talking. Recent articles have been featured in Cool Hunting, Hypebeast and Bike World News, to name a few. In celebration of Paul's new project, Geek Chic Daily is giving away a signed copy of Paul's book I AM PLASTIC, TOO and MAD's Zombie Robber Dunny. Deadline to enter this cool contest is August 29 [ENTER HERE].
Scope out budnitzbicycles.com for more details and learn why these bikes so special.