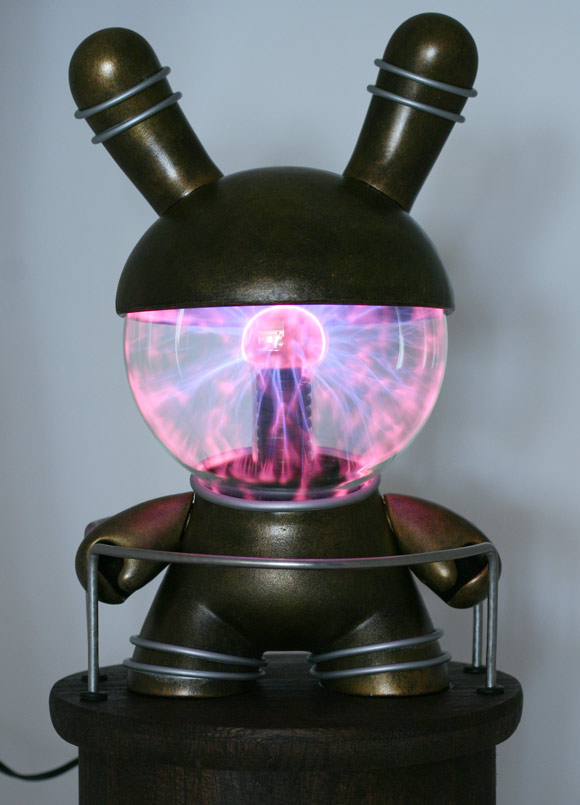 What's the frequency, Dunny?
Cali-based artist Dustin Cantrell takes us back to the science fair with his innovative, incandescent custom.
This electrifying Dunny features Tesla's plasma globe head and a metallic gold body that stands atop a wooden foundation.
Highly sought after, this custom is ultra-limited at only 3 pieces made worldwide!
Click here to reserve yours at kidrobot.com.
These custom Dunnys are currently on display at Kidrobot NY.