PRE-ORDER NOW! COMING 2021 FROM KIDROBOT…
LET US PREY BY FRANK KOZIK – BLACK MATTE EDITION

After sold-out releases of three previous editions, Kidrobot unveils the Black Matte edition of "Let Us Prey" by world-renowned artist and Kidrobot Chief Creative Officer, Frank Kozik.
Pre-Order it now at art toy retailers & Kidrobot.com before pre-order window closes!
Trapped in a gruesome world where paper is the source of revenue and happiness, we have redesigned any "exchange" to be nothing close to a smile from a stranger. Our whispers in prayer have become those of being blessed with wealth and materials to ensure longevity and to watch over our bank accounts instead of our friends. In collaboration with famed artist and Kidrobot Chief Creative Officer, Frank Kozik, the "Let Us Prey" Art Figure captures modern-day greed pressed between two hopeful hands that used to pray for more than money.
Standing as a 10" representation of how pop culture devotes time to mirror our current economy and social standings, the "Let Us Prey" Vinyl Art Figure by Frank Kozik makes the perfect piece to remind ourselves of the balance between our social networked personalities and our true goals for self-actualization.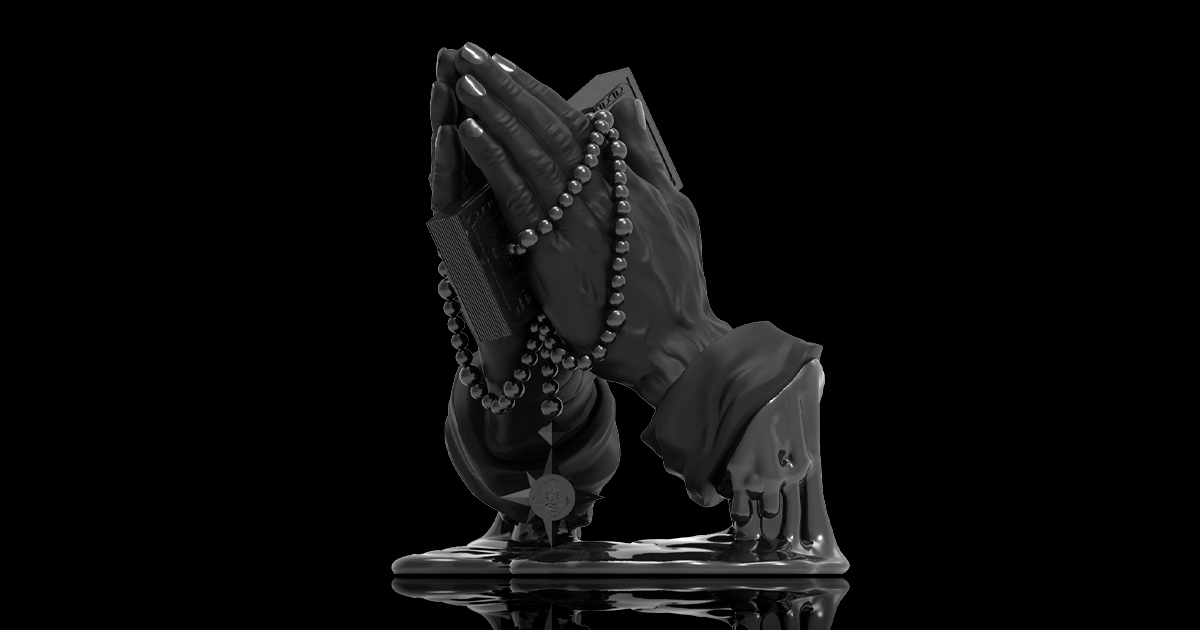 Check out limited edition designer art toys by Frank Kozik at Kidrobot.com.