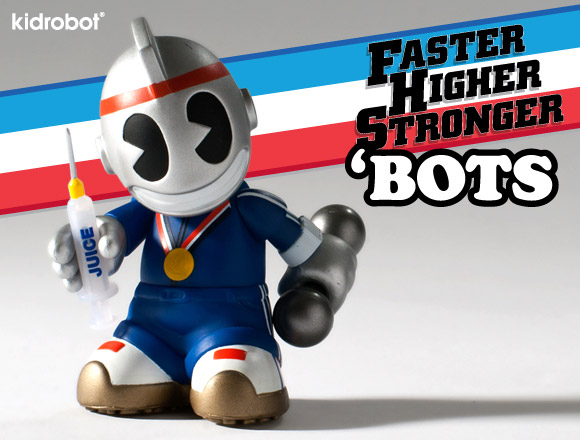 Faster, Higher, Stronger!
Welcome the newest 'Bot Mini – an ideal specimen of 3-inch vinyl. Ready to run any race, overcome any obstacle, and win!  He even brought his own gold medal. Dressed to perform, with the year of glory printed on his back, he has a dumbbell to keep his muscles pumped and juice to keep them hydrated.
Limited to 2012 talented toys, because only the best can compete. Faster, Higher, Stronger goes for the gold July 27, retailing for $14.95 US (£12 UK, €13.90 EU) available at Kidrobot stores, kidrobot.com, and select retailers.