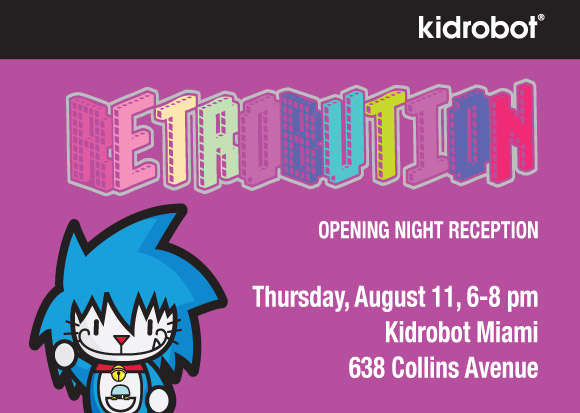 Let's get retro in this BIT! Kidrobot Miami is proud to present the upcoming solo exhibition from Nakanari, RETROBUTION. As the founding creator of Mai Hiro, Nakanari is famous for his crazy and customizable little character, Spiki. Paying homage to the ever popular retro art style and memories past, Nakanari has remastered this theme in his vector painting style.
Retrobution is about giving props back to where you've come from.

The festivities begin Thursday, August 11 from 6-8 pm at Kidrobot Miami in South Beach. Retrobution will be on display through October 5.