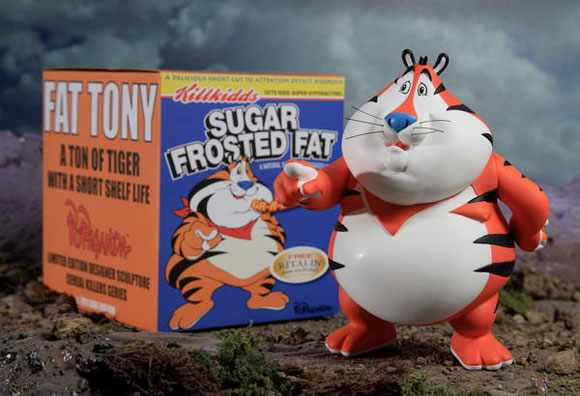 Fatten up your vinyl collection with Ron English's 100% nutrient free art toy, Fat Tony. This 9-inch tall satirical statue is a delicious shortcut to attention deficit disorder!
"Sugary cereals captured the hearts of Young America by giving away cheap toys made in China in every box. This prize at the bottom of the box actually ate the cereal."
Word has this fat cat will be making its way to a toy store near you with this original colorway limited to 500 pieces, followed by more various color combos in editions of 100. A ton of tiger with a short shelf life.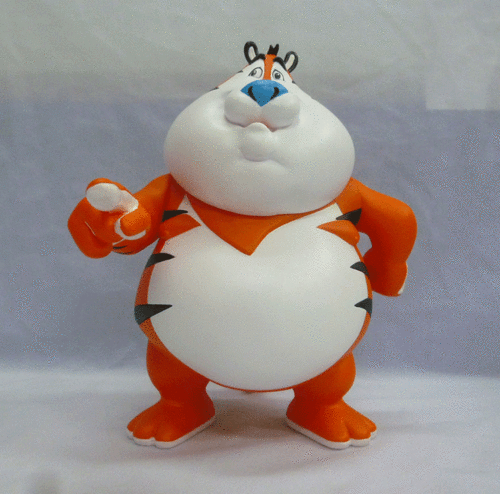 via clutter