San Francisco! Join Scott Wilkowski at Woot Bear Gallery this Saturday for a showing of his work, including a few new Infected Dunny pieces!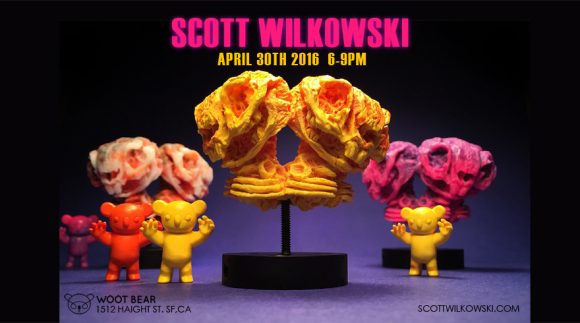 Event Information & Details:
Sculptor, Scott Wilkowski's need to explore life beyond the surface continues in this one night special event at Woot Bear Gallery. With his trademark Infected technique, Wilkowski shares his passion for both old and new toy forms while always striking a balance between sweet and sinister. The work continues this visual dynamic with the exchange of smooth and rough surfaces as well as Wilkowski's use of color. For Scott, there is no end in seeing the life that lives in all objects.
Location: Woot Bear @ 1512 Haight St, San Francisco CA 94117
Date & Time: Saturday, April 30th 6pm-9pm.