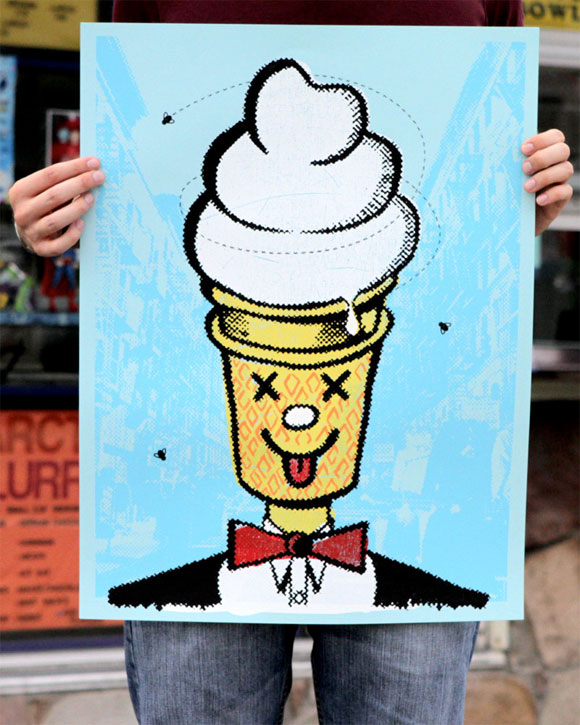 Creator of the clever BFFs mini series, Travis Cain has recently paired with 1xRUN to create a sweet limited edition poster entitled Softee X. This 6-color screen print was inspired from the nostalgic harbinger of New York summer, Mr. Softee Ice Cream trucks.
"The first sure sign of Summer in New York City is the Mr. Softee trucks. It seems they are on every street corner here – and of course that means even in the ghetto (where I lived for 3 years). Some of these trucks are a little broken down, dirty, and in some of cases, even sell other non-frozen (and illegal) treats. Here's my take on the classic…
Limited to 40 pieces for $40 each, these hand printed posters will only be available through August 4. Scoop one of these artistic delights while you still can.