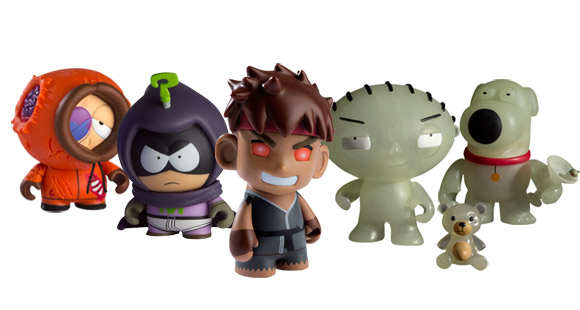 It's that nerd-tastic time of year again and Kidrobot will be reigning supreme at San Diego Comic-Con with tons of fun and exciting releases all week long. Preview night at Booth 4529 will be nothing short of amazing with a radical bunch of exclusive new mini figures. This line up includes the Street Fighter Mini Evil Ryu SDCC Exclusive, South Park Mini Dead Kenny, South Park Mini Mysterion SDCC Edition and Family Guy Mini Brian SDCC Edition. Our good friends at FOX will also be releasing the exclusive Family Guy Mini Stewie SDCC Edition, which will be available only at the FOX Booth 4313.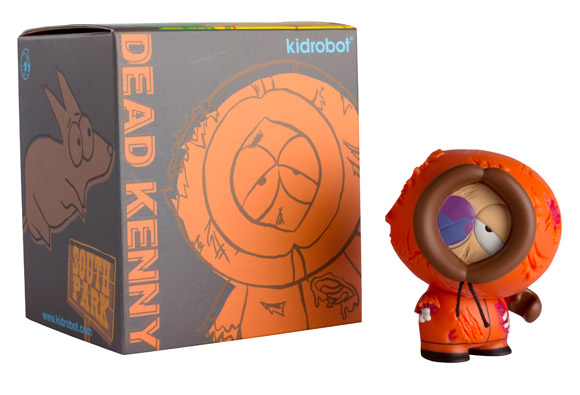 South Park Mini Dead Kenny
Oh my god, we killed Kenny! South Park and Kidrobot kick off an awesome new collaboration beginning July 21. You know Kenny as the poor kid in the group, who eats canned food and frozen waffles for dinner and has died in innumerable ways in South Park's first five seasons. Sculpted to look every bit the worst for wear, Dead Kenny features exposed brains, bloody ribs, authentic cuts, scratches, and scrapes, and an arm that falls off the bone.  Sporting the seriously distressed look befitting a 4th grader who's died a hell of a lot more than his fair share, Kenny is just the 9-year old to put South Park on the Kidrobot map.  Grab this limited figure for $10.95 (£8.90 UK; 10.30 € Europe), releasing at SDCC and available in Kidrobot stores, kidrobot.com and specialty retailers July 21.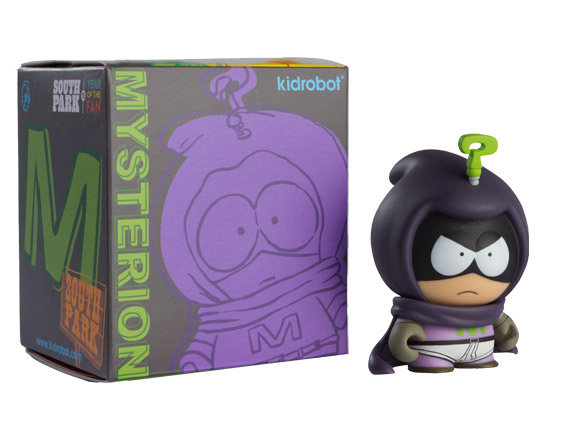 South Park Mini Mysterion SDCC Edition
Mysterion Rises! Joining 3-inch Dead Kenny to launch the Kidrobot x South Park collaboration, Kenny's alter ego makes a limited edition appearance at San Diego Comic-Con 2011.  South Park's caped kid, the masked Mysterion, comes with a hood bearing his "?" signature and vinyl cape to join his crime-fighting colleagues, Coon and Friends, as they take on the evil influences that strike at the heart of South Park.  Available only at SDCC for $10.95 and limited to only 1000 pieces.
In the mix, 10 lucky fans will find a super rare signed edition autographed by South Park creators Matt Stone and Tre Parker.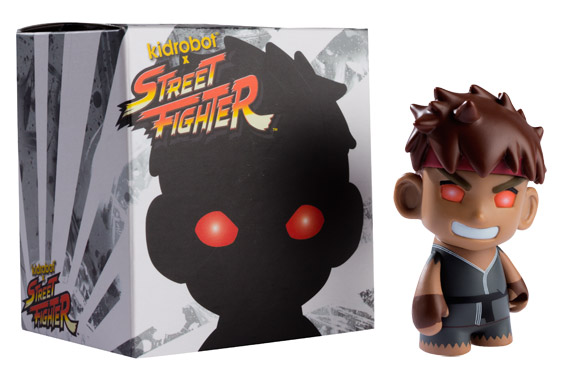 Street Fighter Mini Evil Ryu SDCC Edition
Competitive to the core, Ryu has been overcome by evil, and transformed into Satsui no Hadou ni Mezameta Ryū! Awakened by an undeniable surge of killing intent, Evil Ryu has embraced his diabolical power and plans on wreaking havoc at San Diego Comic-Con 2011! Dealing serious damage as one of Street Fighter's favorite villains, Evil Ryu features glowing eyes and a dark attitude. An elite army of 2000 have broken free of the joystick and are available for $10.95 only at Kidrobot's booth 4529 and Capcom's booth 4844. The Fight is Everything.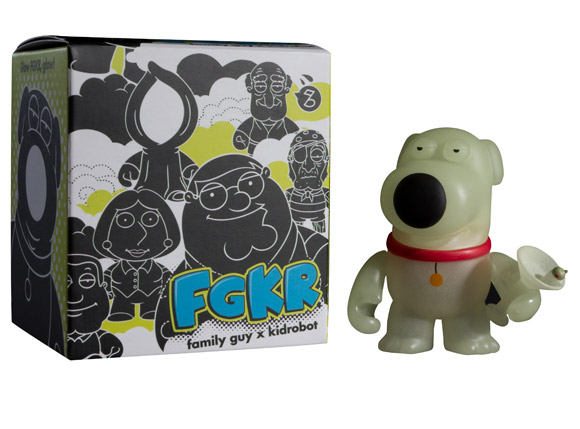 Family Guy Mini Brian SDCC Edition
Peter Griffin's best friend and loyal companion, Brian, is back and glow-in-the-dark!  A die-hard liberal who enjoys writing terrible fiction and burying, this classy canine boats a martini accessory and 3-inches of GID.  Find him with beverage in-hand only at the Kidrobot San Diego Comic-Con booth 4529. Available July 21 for $10.95, there are only 400 of these FGKRs, and they're sure to go faster than the speed of love!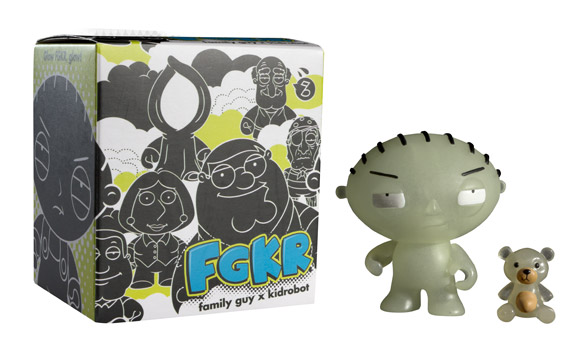 Family Guy Mini Stewie SDCC Edition
Tiny. Evil. Genius.
Move over kiddies, this inventive and wisecracking tot is bent on Comic-Con 2011 domination. Stylized by Kidrobot and glow-in-the-dark, Mini Stewie SDCC Edition figure is looking nuclear. With his confidant teddy bear Rupert in tow, his plot to take over the world is beginning one convention center at a time. Little do they know, this mischief-maker is limited to only 400 pieces and exclusive to the Fox SDCC Booth 4313. Available July 21 for $10.95!