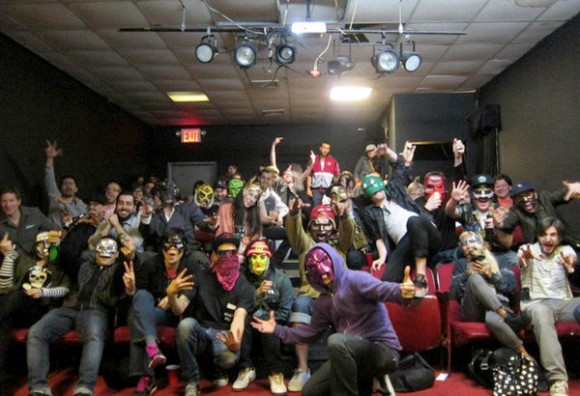 The SUPER SUCKLORD was in full effect this past weekend when he premiered his latest installment of his ongoing TOY LORDS OF CHINATOWN. A rowdy band of masked marauders, including CLUTTER's man on the street Trust Pigs, filled the auditorium at The Producers Club to be first to bear witness to the highly anticipated 20 minute long Episode 3.
WARNING this video contains explicit content.
An just in case you missed them, here are Episodes 1 and 2.
TOY LORDS Of CHINATOWN: Episode 1 from SUPER SUCKLORD on Vimeo.
TOY LORDS OF CHINATOWN: Episode 2 from SUPER SUCKLORD on Vimeo.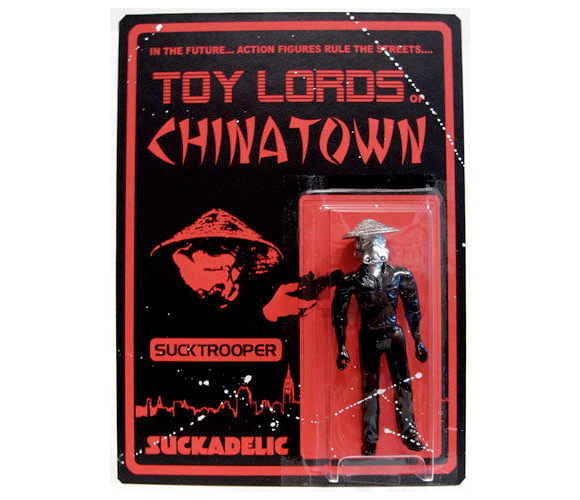 To make the sucktastic event that much more sucky, SUCKLORD released his newest figure, SUCKTROOPER. Lucky for you, not all 70 pieces sold on opening night. You can now find these 3.5-inch resin bootlegs in the new SUPER SUCK STORE for $75.
via clutter