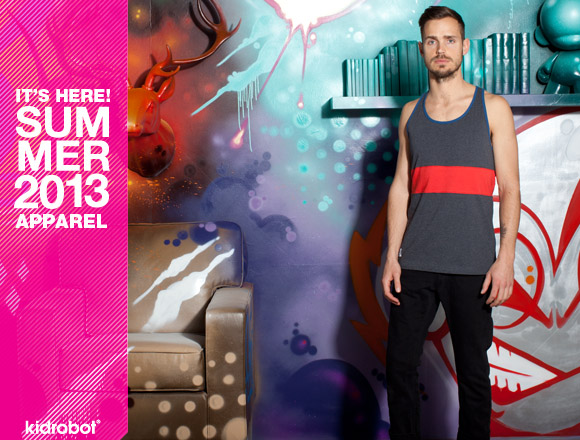 Summer Apparel is here! The Kidrobot 2013 Spring Collection is a combination of Ivy League prep, sport and Kidrobot's pop art, graffiti influenced style. Its old money infused with the grit of the street. The silhouettes are classic; the styling is anything but.
With Kozik continuing to weave in from Spring, we also see Kronk designs appear on classic men and women's soft tees. Kronk is an illustrator, toy 'designerd', and graphic artist based in Ape Town, South Africa. He lives to have adventures of creativity with passion for his craft. Besides world domination, he also enjoys long and snug sleeps, birds, biltong, rainbow colored, helping his friends, good tunes, beer, projectile weapons and a good laugh.
Summer delivery brings you the complete look. From Snapbacks, to tanks, bags and tees; Campers, graphics, and cut & sew, it is everything for everyone. Enjoy!