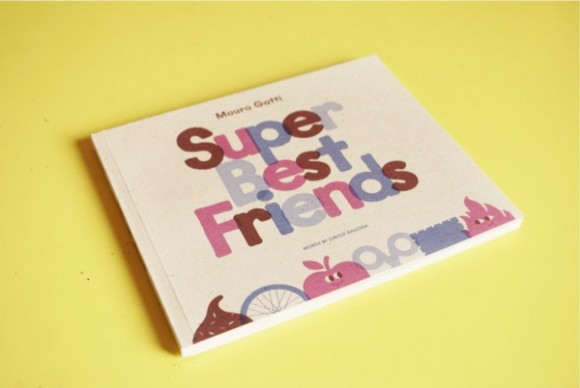 Friendships are everywhere we look! Just ask DS2012 artist and creator of The Ping Pong Twins, Mauro Gatti. The famed Italian illustrator celebrates friends in his new book Super Best Friends and throws you into a world of magic and big smiles, hands in hands and happiness. The concept is very simple: 30 unlikely and funny couples and 30 hilarious short stories written by Davide Ragona. Poop & Paper, Candy & Tooth, Spray Can & Wall, Piggybank & Hammer and many more couples will inspire you to remain childlike and happy. This book cares a lot about the environment and it's printed on Polyedra "Flora Avorio" 130 g/m FSC-Certified Recycled Paper.
Scoop up this clever piece of light-hearted literature along with one of the 4 limited edition prints at BoloMagazine.com.
Super Best Friends from mauro gatti on Vimeo.