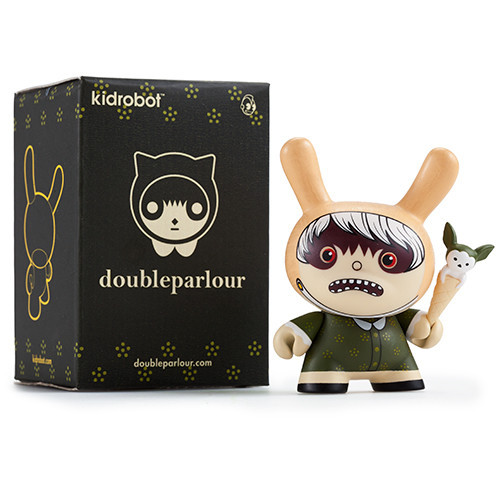 Sylvie 3″ Dunny by Double Parlour NOW AVAILABLE!
As winners of the coveted "Break-through Artist" title at the 3rd annual Designer Toy Awards (DTA), the husband and wife duo known as doubleparlour were honored with more than a trophy — they were invited to create their very own Dunny design!
Making its debut at this year's New York Comic Con, producer Kidrobot and DTA organizers Clutter Magazine are proud to present the Sylvie Dunny. A perfect blending of the artist's creepy and cute style, this 3" vinyl figure comes with an adorable accessory in the form of tiny dog in a waffle cone.
Get your's now here!